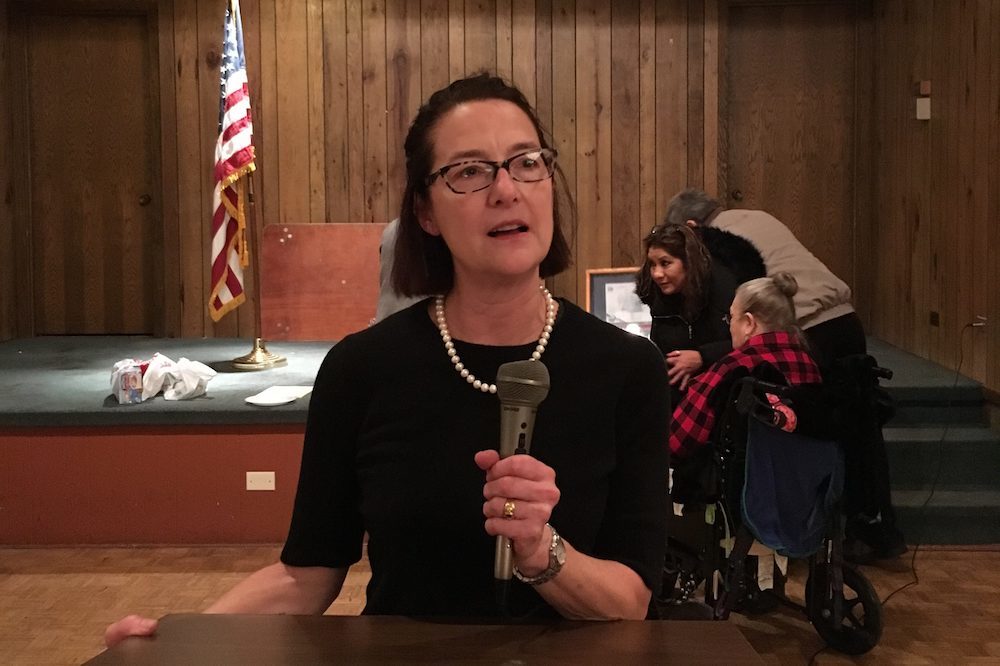 Illinois state Rep. Amy Grant (R-Wheaton)
Illinois state Rep. Amy Grant (R-Wheaton) recently held a workshop to help legal permanent residents of her 42nd District take the next step toward completing the U.S. citizenship application process.
Grant was joined in her efforts by officials from St. Andrews Lutheran Church and the Illinois Coalition for Immigrant and Refugee Rights, both of whom served as partners for the three-hour event held at St. Andrews in West Chicago on Nov. 9.
"Becoming a U.S. citizen is a privilege so many dream about, but it can be a long and difficult process," Grant said in a press release. "This event will feature experts to help permanent residents and their families navigate the process and provide additional resources for those seeking to establish permanent residency. Our country is a nation of immigrants and I am happy to provide a seminar that helps people pursue the legal path to citizenship and live the American dream."
Current law requires that an individual be a "lawful permanent resident" of the country for at least five years or married to a U.S. citizen for at least three years to be eligible for U.S. citizenship.
Still in her first-term in Springfield, Grant sits on the House's Adoption & Child Welfare, Appropriations-Capital, Consumer Protection and Special Issues committees.