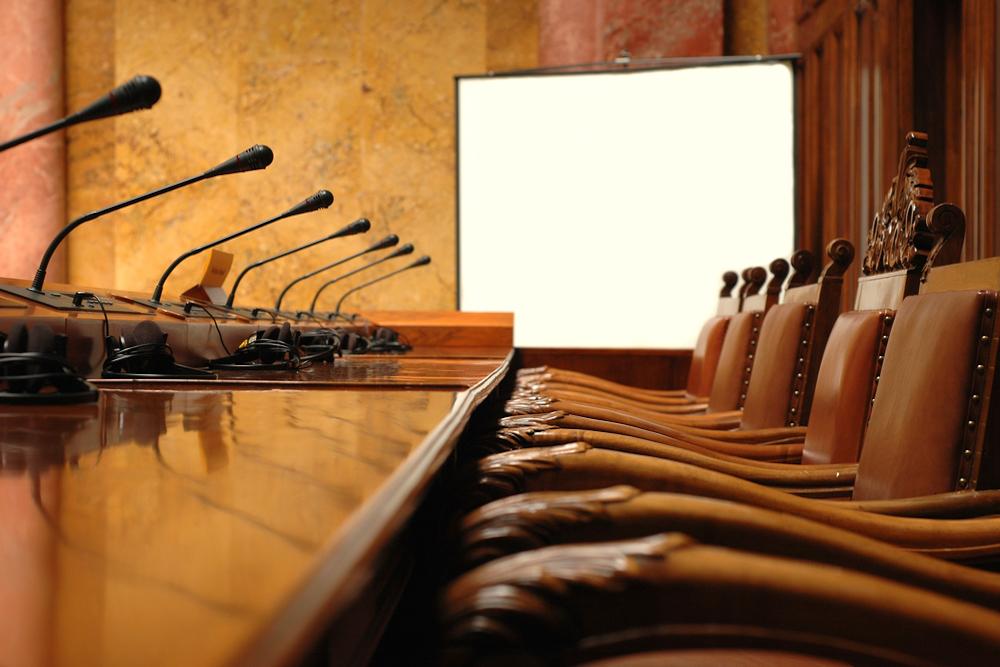 City of Darien City Council met March 16.
Here is the agenda provided by the council:
1. Call to Order
2. Pledge of Allegiance
3. Roll Call
4. Declaration of Quorum
5. Questions, Comments and Announcements — General (This is an opportunity for the public to make comments or ask questions on any issue – 3 Minute Limit per Person, Additional Public Comment Period - Agenda Item 18).
6. Approval of Minutes — March 2, 2020
7. Receiving of Communications
8. Mayor's Report
A. Josh Hargrove/ Census 2020
B. Coronavirus Update
9. City Clerk's Report
10. City Administrator's Report
11. Department Head Information/Questions
A. Police Department Monthly Report — January 2020
B. Police Department Monthly Report — February 2020
C. Police Department — 2019 Annual Report
D. Municipal Services
12. Treasurer's Report
A. Warrant Number — 19-20-23
B. Monthly Report — February 2020
13. Standing Committee Reports
14. Questions and Comments — Agenda Related (This is an opportunity for the public to make comments or ask questions on any item on the Council's Agenda – 3 Minute Limit per Person)
15. Old Business
16. Consent Agenda
A. Consideration of a Motion to Grant a Waiver of the Raffle License Bond
Requirement for the Darien District 61 Educational Foundation
B. Consideration of a Motion to Approve:
• The Annual Fourth of July Parade on Saturday, July 4, 2020, Beginning at 9:30 A.M., Sponsored by the Darien Lions Club and
• Authorizing the Police Department to Assist in Traffic Control and Authorizing the Temporary Closure of Streets for the Fourth of July Parade: From the Jewel Parking Lot, North on Cass Avenue to 71st Street; East on 71st Street to Clarendon Hills Road; South on Clarendon Hills Road to Hinsdale South High School
C. Consideration of a Motion to Approve a Resolution Authorizing the Mayor to Execute a Contract for the 2020 Street Maintenance Project Between the City of Darien and Schroeder Asphalt Services Inc., The Following Schedule of Pricing: Base Bid - $1,248,878.45; Alternate 1 - Patching - $84,600.00; Alternate 2 – Aggregate Shoulders - $25,600.00; Alternate 3 – 67th Street Widening - $69,259.50 for a Total of $1,428,337.95
D. Consideration of a Motion to Approve a Resolution Rejecting all Bids for the Preparation and Painting of the Communication Tower Located at 1041 South Frontage Road
E. Consideration of a Motion to Approve a Resolution Approving a Contract for the 2020 Concrete Sidewalk, Apron and Curb and Gutter Removal and Replacement Program with Suburban Concrete Inc., in an Amount not to Exceed $652,920.00 and to Waive the Residential $75.00 Permit Fee Application for Concrete Work
F. Consideration of a Motion to Approve a Resolution to Reject all Bids for the 2020 Roadside Ditch Maintenance Program for the City of Darien for the Layout and Replacement of Storm Sewer Pipes and Structures and Grading
G. Consideration of a Motion to Approve a Resolution Authorizing the Mayor and City Clerk to Execute a Contract Extension with Denler Inc. in an Amount not to Exceed $189,238.63 for the 2020 Crack Fill Program
H. Consideration of a Motion to Approve a Resolution Authorizing the Mayor to Accept a Proposal from Christopher B. Burke Engineering, Ltd for the Professional Design Services Related to the Construction Layout Services for the Geometrical Reconfiguration of 67th Street-Adjacent to the Western Leg of Clarendon Hills Road in an Amount not to Exceed $10,000
17. New Business
18. Questions, Comments and Announcements — General (This is an opportunity for the public to make comments or ask questions on any issue – 3 Minute Limit per Person)
19. Adjournment
https://www.darien.il.us/getattachment/0bda5f36-068b-44c9-84f7-a14006412623/200316.aspx