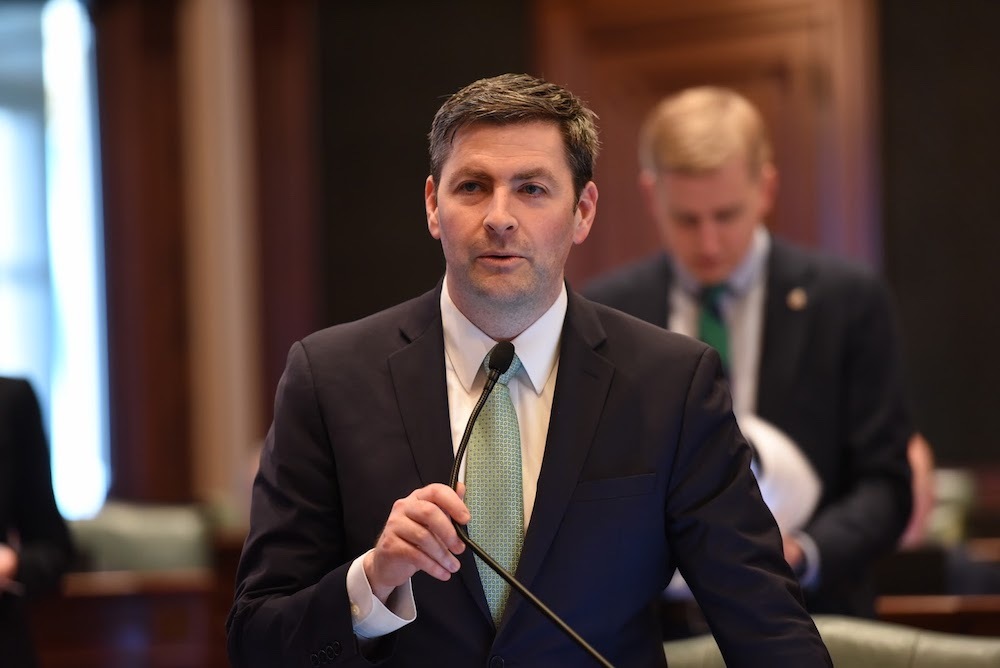 Republican candidate for the Illinois House of Representatives Peter Breen
Former Illinois state Rep. Peter Breen (R-Lombard) has launched his new campaign to represent the 48th District in the Illinois House of Representatives on a platform of tax and spending reforms.
Breen, long regarded as a taxpayer rights advocate, is seeking a return to the world of politics after being outraged by the 21 tax and fee hikes that Chicago Democrats slapped on Illinois residents throughout the last year.
"The General Assembly demands more and more money from Illinois families, with no end in sight," Breen said in a press release. "There's never any talk of restraining spending, truly balancing budgets or dealing with our mounting debt. The only concern voiced by Springfield politicians is how much more of your hard-earned money they can take from you."

Illinois state Rep. Terra Costa Howard (D-Glen Ellyn)
Breen stressed that he also wants to put an end to the state's ongoing outmigration crisis.
"Illinois government is out of touch and costs its residents way too much," he said. "I will fight the politicians who keep hiking your taxes while refusing to rein in spending."
Breen points to his history of battling longtime House Speaker Mike Madigan (D-Chicago) over spending and taxes, adding that 48th District opponent Terra Costa Howard (D-Glen Ellyn) holds the opposite position.
"Costa Howard's first act as a state representative was to break her campaign promise to be independent of Mike Madigan," Breen said. "Immediately after taking the oath of office, she gave the 48th District's vote to Madigan, making him Speaker of the House. She then proceeded to do his bidding, voting for his graduated income tax hike, which she had previously promised to oppose."
Breen served as an Illinois state Rep. from 2015 to 2019, and as Floor Leader from 2017 to 2019.