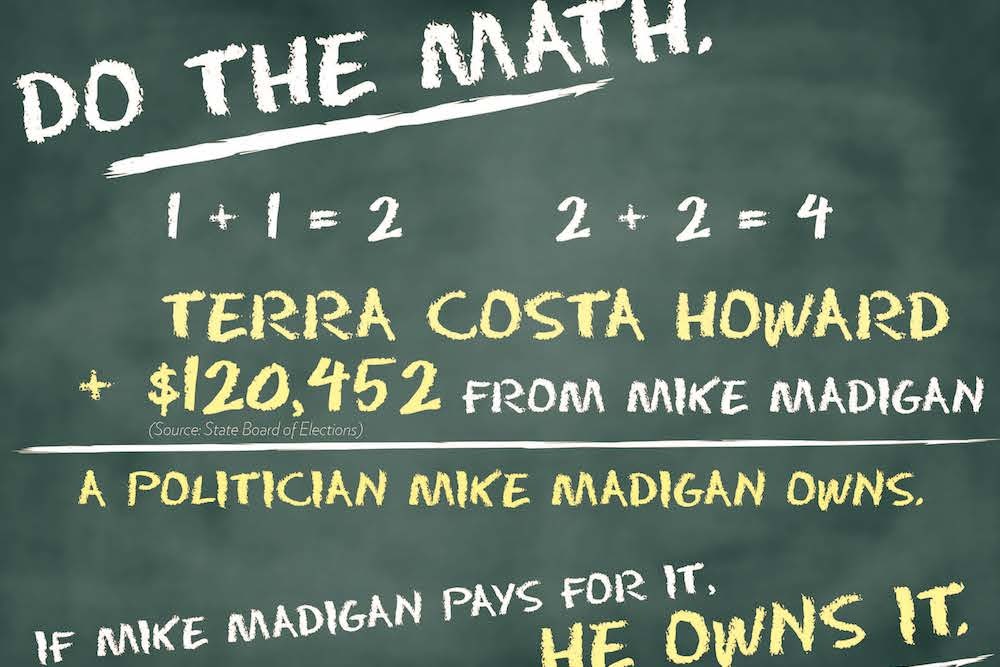 A political action committee says the candidacy of Glen Ellen state House candidate Terra Costa Howard is part of a scheme by House Speaker Michael Madigan (D-Chicago) to keep suburban property taxes high.
Madigan is almost entirely financing Costa Howard's campaign. He has given her $320,573 in all, according to the Illinois State Board of Elections.
A direct mail piece sent to 48th House district voters by Liberty Principles PAC describes what it calls the "Costa Howard-Madigan Fix," claiming Madigan requires candidates he supports oppose suburban property tax caps "so he can continue making millions as a property tax appeals attorney."

Rep. Peter Breen
"If Mike Madigan pays for it, he owns it," the mail piece says.
The 48th district includes part of Wheaton, Glen Ellyn, Lombard, Downers Grove and Lisle.
Madigan earns a living appealing high property taxes, for which he receives a percentage of the reduction. A 2017 analysis found that his law firm, Madigan & Getzendanner, won cuts of $70 million for its clients between 2008 and 2016.
Liberty Principles PAC, which is supporting Costa Howard's opponent Peter Breen, is pushing a hard, 1 percent of home value property tax cap. A home valued at $250,000 would have a bill of $2,500 per year, under its plan.
Daniel K. Proft, founder and president of Liberty Principles PAC, is a principal of Local Government Information Services, which publishes the Dupage Policy Journal.