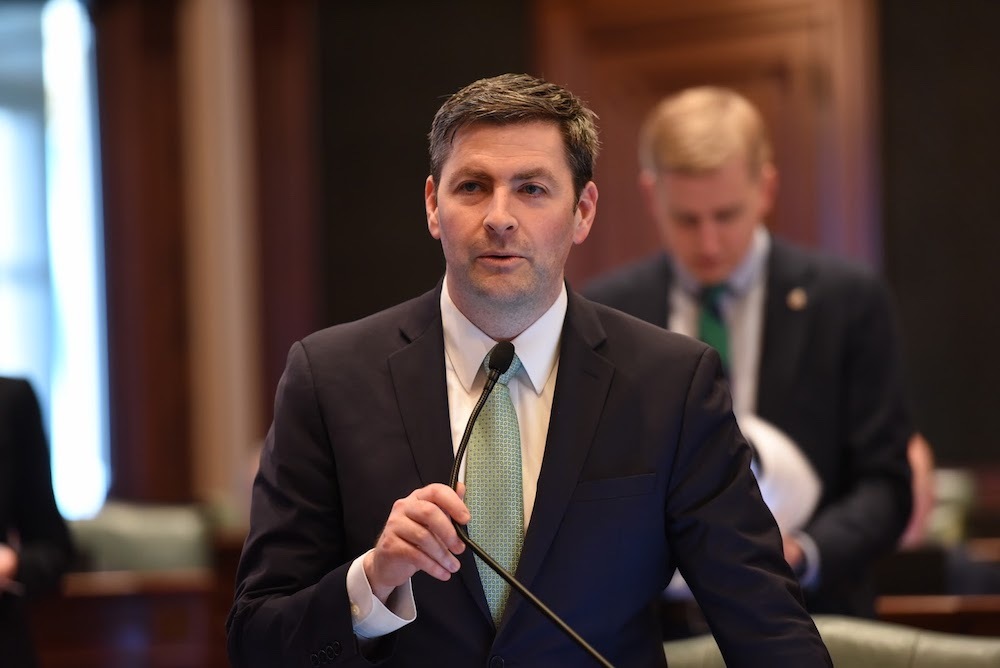 Rep. Peter Breen (R-Lombard)
Rep. Peter Breen (R-Lombard) argues all you need to do is follow the money to understand why so many lawmakers in Springfield seem to have lost their way.
"There is a real disconnect between the desires of the people of Illinois for new leadership and the contributions received from some of these legislators to keep things as they are," Breen told the DuPage Policy Journal. "At times, those contributions are even inconsistent with the campaign rhetoric served up by these lawmakers. Many of them will talk about reform and the need for change, but still take these large sums of money that lead back to (House Speaker Mike) Madigan to help with their re-elections."
Illinois Policy Institute (IPI) reports Madigan recently contributed approximately $15 million to the campaigns of roughly 60 legislators. In every instance, each of the lawmakers involved also share the common thread of having voted in favor of Madigan maintaining his position as House speaker.

Terra Costa Howard
"There is no way to take money in those large amounts and still claim to have your independence," said Breen, who is running for re-election against Democrat Terra Costa Howard in Illinois' 48th House District. "It simply defies logic. When we say a politician is bought and paid for, there's a reason for it. It's one of the strongest insults you can lodge against a lawmaker and we're seeing more and more of it in Springfield."
Howard was personally recruited by Madigan to run for office and has received approximately $200,000 in campaign contributions from him, Breen said.
"I've proudly signed the People's Pledge not to ever support Mike Madigan for House Speaker," Breen said. "The pledge also talks about enacting term limits and Madigan is one of the primary reasons why we haven't been able to have a serious conversation about that yet."
Besides being the longest-serving House speaker in history, Madigan also serves as chairman of various campaign committees, giving him access to even more cash and resources, according to IPI.
"The problem with excessive spending in politics is the money is more often used to confuse voters than it is to enlighten them," Breen said. "It's why we, as politicians serious about turning this state around, have to work as diligently as we do."
The 48th District includes all or parts of Downers Grove, Glen Ellyn, Lisle, Lombard, Oak Brook and Villa Park.