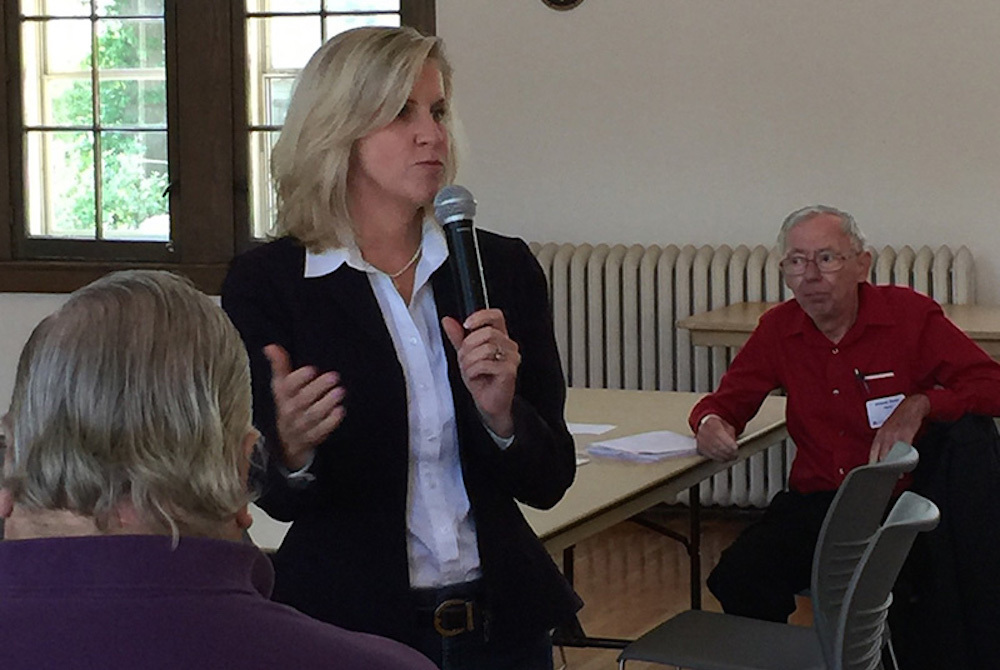 Tonia Khouri
Tonia Khouri is commending republican voters for recently turning out for a GOP rally in enthusiastic numbers, while also reminding them of what it means to be a supporter of the party.
"Thank you to everyone who came out last night to show your support," Khouri recently posted on Facebook. "We had committeemen, elected officials and conservatives from three different counties coming together to hear why we are Republicans and why we do what we do."
Khouri, who is running against Democrat Karina Villa to replace Rep. Mike Fortner (R-West Chicago) in the 49th House District, took time to personally single out some of those she felt went above and beyond.

Rep. Mike Fortner
"Mark Shaw didn't disappoint in reminding us of the importance of coming together and working hard to win in November," she wrote.
Khouri said she wants to see even more of that level of enthusiasm as November's general election draws nearer.
"Remember 2010 when moderates didn't turn out for Bill Brady, leaving us with 10 years of Democrat, gerrymandered maps stripping voters of any real power to elect their representatives. We won't make the same mistake twice - Illinoisans deserve better."