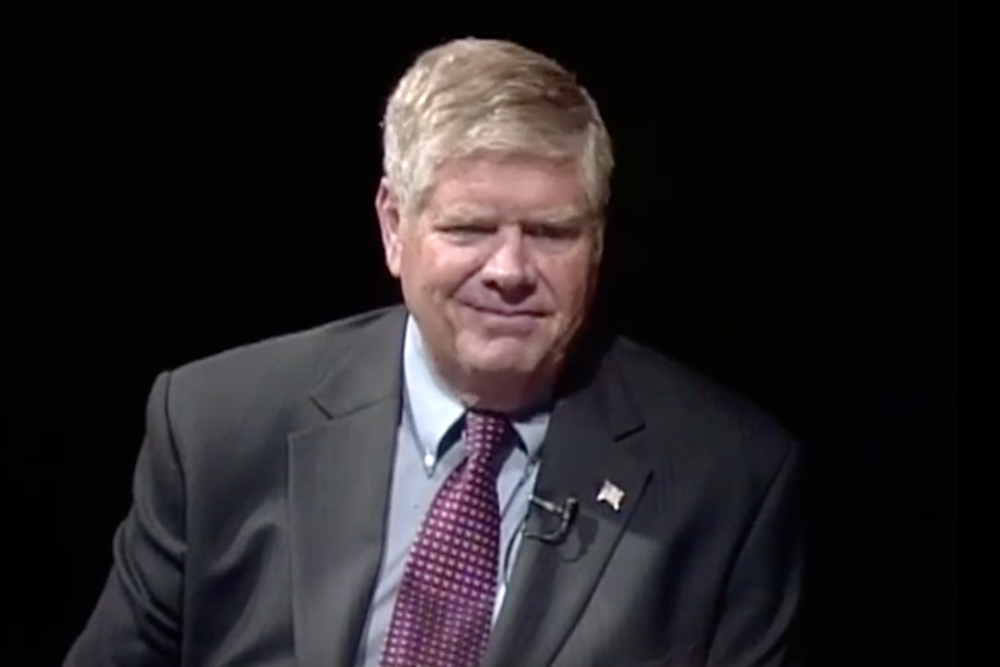 Sen. Jim Oberweis
State Sen. Jim Oberweis (R-Sugar Grove) believes the Supreme Court's decision freeing non-union workers from having to pay union dues used for collective bargaining is also a win for the state.
"I believe this gives Illinois an opportunity to return to some of the greatness of a former time," Oberweis said. "AFSCME (American Federation of State, County and Municipal Employees) has been a cash flow, a major source for (House Speaker) Mike Madigan. Madigan has controlled the political process for way too long in Illinois. I think he has created a very hostile business environment in Illinois."
In a 5-4 decision, the high court recently ruled in favor of plaintiff Mark Janus, a child support specialist from Illinois who argued that AFSCME violated his First Amendment rights by engaging in political speech with which he does not agree.

Mark Janus | Illinois Policy Institute
"I think it's very important to state workers," Oberweis said. "They are no longer going to be forced to pay money to a union with whom they disagree. They no longer are going to be forced to support the destructive Democrat policies in the state of Illinois. As they benefit, so do taxpayers."
Oberweis said he thinks the legal change will present an opportunity to change the state's reputation.
"From the viewpoint of taxpayers and businesses in Illinois, it'll send a message we're going to be a new … state," he said. "We are going to have new opportunities because we're not going to have the crushing burden that AFSCME has been able to put onto our state budget."
The Illinois Policy Institute estimates that over a 12-year period ending in 2014, five major government unions in Illinois doled out a combined $46 million in political contributions to both Republicans and Democrats.
Janus was represented in the proceedings by the National Right to Work Legal Defense Foundation and the Liberty Justice Center.
The Supreme Court's ruling in Janus v. AFSCME overturns a 41-year-old ruling in the Abood v. Detroit Board of Education case.