DuPage County Veterans Assistance Commission met October 18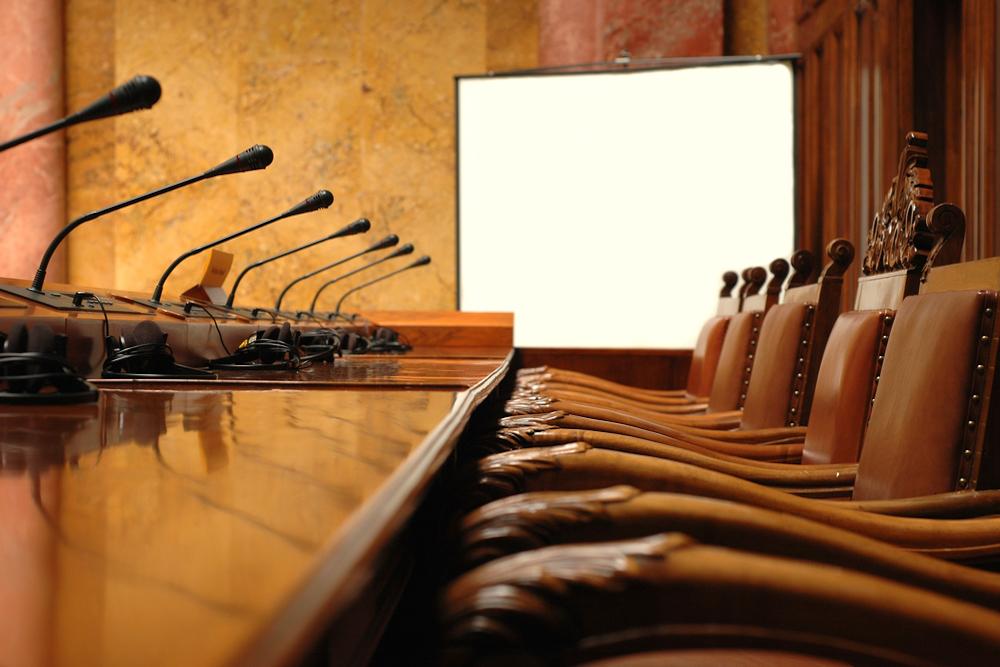 DuPage County Veterans Assistance Commission met October 18.
Here is the minutes as provided by the commission:
The meeting was called to order at 1900 hours at DuPage County Complex by Sender with the Pledge of Allegiance led by Miller followed by a moment of silence for those departed and those who might be in harm's way.
Roll Call:
Don Sender, Del Miller, Bill Barta, Sid Bergh, Bruce Mayor, Rich Greenwald and Alan Mendelssohn. A quorum was present
Alternates in attendance: Lewis Delin
VAC staff attending: Steve Fixler and Bill Brophy
President's Opening Remarks: I lost a nephew and brother this year. My brother was 92 and a retired Army LTC. He was in WWII, Korea and Vietnam.
Guests:
Welcome. Introduction of guests
Treasurer: As of 16 Oct 17
Credit Union (500)
Savings - $7746.20
Checking - $657.42
After discussion, it was moved by Miller and seconded by Mendelssohn that the Treasurer's report be accepted subject to audit. M/C.
Secretary:
Minutes were read. It was moved by Mendelssohn and seconded by Miller to approve the minutes as read. M/C.
Superintendent:
- Budget Status: Budgeted 87.6% Spent 86.7% Under 0.9%
- Budget-Balances attached
- PADS Open Door Event, Oct 27, DuPage County Fairgrounds
- Love Christian Clearinghouse – Country Musical Salute to Veterans, Nov 11, 7pm (Flyer)
- Chicago Wolves, Military Appreciation Night, National Desert Storm War Memorial Night, Nov 11 (Flyer)
- Red Cross Heroes Breakfast – Looking for nominations
- IACVAC Conference – See attached report
Motion was made by Bergh and seconded by Miller to accept Superintendent's report. M/C.
Good of the Commission:
- VVA Post #693 – 11th Annual Veterans Benefit Buffet, Nov 6, Villa Verone Restaurant (See handout)
- Miller – American Legion Post #76 – Turkey Shoots, Three Sundays before Thanksgiving
- Miller – American Legion Post #76 – Raffle Extravaganza, Oct 22
- Mendelssohn – Took a cruise to New England/Canada and stopped and saw the Navy's oldest active ship the USS Constitution. On the cruise, they also acknowledged all Veterans.
- Bergh – Villa Park VFW, will have a Veterans Day event at the Veterans Cortez Park and they will also have 50 naval recruits from Great Lakes Naval Station over for Thanksgiving
Public Comments and Concerns:
Executive Session:
Old Business: Nomination of 2018 Officers: Nominating Officer Miller asked for nominations and the following were nominated: Barbour – President, Sender – Vice President, Herzog – Secretary, Craig – Treasurer, and Miller – Judge Advocate. M – Mendelssohn, S – Greenwald, M/C
Voting for officers will occur at next month's meeting
New Business: Petty Cash: Petty Cash procedures were discussed and the Board authorized the increase of the Petty Cash Account from $100 to $300 for the office and to replenish it as needed. M – Miller, S – Greenwald, M/C
Next Meeting:
Wednesday, Nov 15, 2017 at 1900 hrs, at the DuPage County Complex in Wheaton in the cafeteria
Adjournment:
Motion was made to adjourn by Greenwald and seconded by Barta. M/C Meeting adjourned at 1948 hrs.
http://dupage.iqm2.com/Citizens/FileOpen.aspx?Type=15&ID=6198&Inline=True
Want to get notified whenever we write about
DuPage County Veterans Assistance Commission
?
Next time we write about DuPage County Veterans Assistance Commission, we'll email you a link to the story. You may edit your settings or unsubscribe at any time.
Sign-up for Alerts
Organizations in this Story
DuPage County Veterans Assistance Commission
More News