Aurora Veterans Advisory Council discusses schedule of events for Vets Week 2017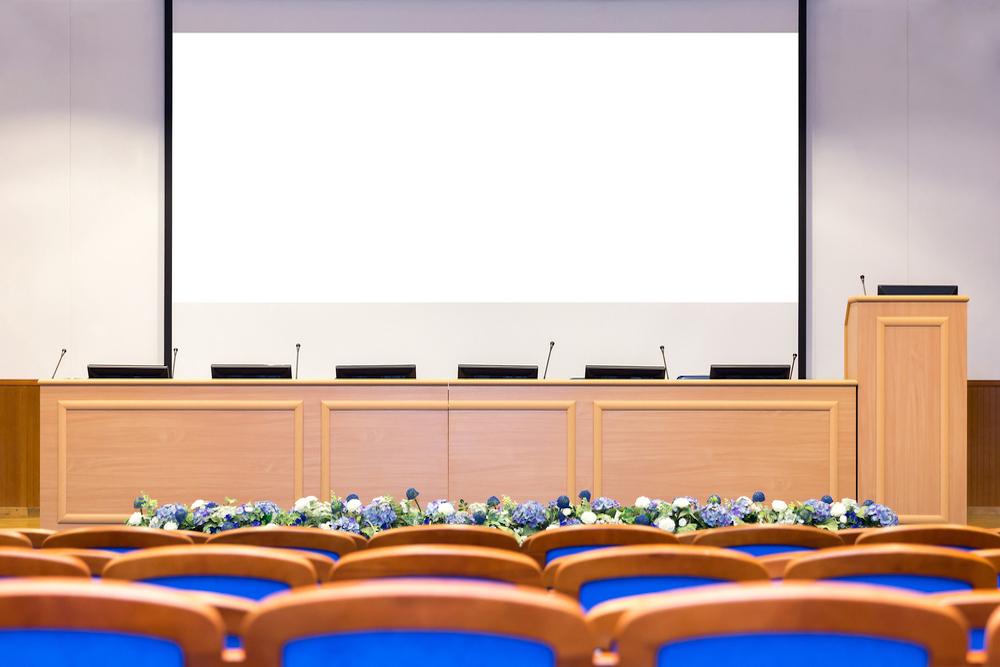 Aurora Veterans Advisory Council met Thursday, Jan. 19.
Here are the minutes as provided by Aurora:
City of Aurora Veterans Advisory Council City of Aurora Veterans Advisory Council
Meeting #49
January 19, 2017 @ 7PM
Meeting Location: City Hall, 5th Floor Conference Room 5B
Meeting Minutes
Attendees: Attendees:
Joe Toma (Chair) - Present Lisa Garcia (Vice Chair/Trea$urer) - Present
Brian Caputo (Secretary) - Present Jim Butler - Present
Aureliano Delatorre - Present Christopher Hess - Present
Bob McKnight - Present Larry Orsborn - Absent
Bernina Perkins - Present Josh Pfeuffer - Absent
Juan Reyna - Present Scott Roscoe - Present
George Wells - Present Chuck Nelson (City Staff Liaison) - Present
1. Call to Order Call to Order
The Aurora Veterans Advisory Council, Meeting #49 was called to order at 7:00 pm by Chair Toma.
2. Pledge of Allegiance
The Pledge of Allegiance was proudly proclaimed by the entire membership present. Post the Pledge of Allegiance, a brief "Moment of Silence" was observed for our fallen.
3. Roll Call
Roll call was taken by Secretary Caputo. The results of the roll call are indicated above.
4. Mission Statement
Mr. Butler recited the AVAC mission statement.
5. Approval of the proval of the approval of the November and December 2016 Meeting Minutes
Mr. Butler moved that the minutes of the November and December 2016 meetings of the council be approved. Mr. McKnight seconded the motion. The motion carried by voice vote.
6. Treasurer's Report
Vice Chair/Treasurer Garcia presented the treasurer's report. She indicated that the council received a donation that covered the cost of the thank-you gifts for the 2016 Vets Week. She also stated that the council's balances in the Community Foundation and cash accounts are $33,612.97 and $861.00, respectively. Also, a $5,000 balance exists in the scholarship fund.
7. Open Member Status Report
No report.
Council Members
JOE TOMA, Chairman
LISA GARCIA, Vice Chair/Treasurer
BRIAN CAPUTO, Secretary
JAMES BUTLER
AURELIANO DELATORRE
CHRISTOPHER HESS
BOB MCKNIGHT
LARRY ORSBORN
BERNINA PERKINS
JOSH PFEUFFER
JUAN REYNA
SCOTT ROSCOE
GEORGE WELLS
8. Subcommittees
(a)Monument Update
Mr. McKnight reported that he is awaiting a quotation from the council's contractor to add a fifth name to the monument. No date has been set for engraving the five new names on the monument.
(b) Scholarship Fund
Mr. Roscoe reported that the subcommittee met on January 16, 2017. The subcommittee determined that it would not be possible to make Veterans eligible for 2017 scholarship because the 2017 scholarship applications have already been released. Veterans will be considered for eligibility for 2018 scholarships.
9. Task Forces
(a) Service Dog Project
No report.
(b) Brick Sales Brick Sales
Chair Toma reported that he is working with Arch Printing for the production of a brick sales flyer for those interested in purchasing a brick.
(c) Vets Week 2017
Ms. Garcia distributed a tentative schedule of events for the week. She reported that a new event will be included on May 24, 2017: a Civil War memorial dedication at Root Street and College Avenue. Also, the performance of the USMC Silent Drill Platoon on May 26th is yet to be confirmed. Secretary Caputo moved that $10,000 of council funds be allocated to cover the upfront costs of the 2017 Vets Week. Mr. Butler seconded the motion. The motion carried by voice vote.
10. Good of the Order
(a) 50th Birthday for Sergeant First Class Christopher Hess
The council recognized the 50th birthday of its member Sergeant First Class Hess.
(b) Change of Meeting Time
The council discussed the possibility of moving the start time for its meeting to 5:00 or 5:30 p.m. Chairman Toma elected to shelve the vote until he checks with the missing council members to insure that they agree based on how we picked the meeting time at the original discussion when we first started the council, and then Chairman Toma is to find out the availability of the room.
11. Next Scheduled Meeting Date
AVAC's next meeting date is Thursday, February 16, 2017 at 7:00 PM.
Meeting location is City Hall, 5th Floor, Conference Room B.
12. AVAC Calendar
See the AVAC Facebook page for upcoming Military and Veteran events in the area.
http://www.facebook.com/CityofAuroraVeteransAdvisoryCouncil/events3
13. Adjournment
Chair Toma adjourned meeting #49 at 7:37 PM.
Want to get notified whenever we write about
City of Aurora Veterans Advisory Council
?
Next time we write about City of Aurora Veterans Advisory Council, we'll email you a link to the story. You may edit your settings or unsubscribe at any time.
Sign-up for Alerts
Organizations in this Story
44 East Downer Place
Aurora, IL - 60505
More News