Strick asserts youths need better chance at proper education and rehabilitation
As the school year starts for many students, they may be surprised to discover that their studies may be lacking in Common Core evaluation.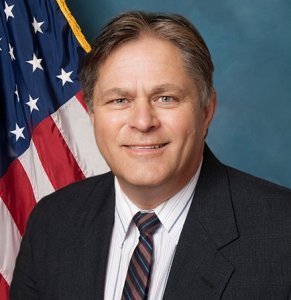 Education Next, an education journal from the Harvard Kennedy School of Government, reports the number of states planning to use the tests dropped from 45 to 20 between 2011 and 2016, a 62 percent decline. Illinois remains a participant in the Common Core Consortia.
Aurora's Mike Strick, the Republican candidate running for state Representative in District 84, said he supports education but not the Common Core curriculum. He said that education has been on the decline compared to what it was decades ago.
"I do not support common core," he said. "I do support vocational school and charter school. I look back at the textbooks in the 1940s and 1950s and when I see the rigorous studies that those youths had back then, you'd be appalled. They were probably doing calculus in seventh and eighth grade in some of these books. And I find it amazing that we have really 'dumbed down' our educational system. I get it that a lot of folks can't even do the curriculum their kids are going to do so you just get a steady decline in education."
Strick said he is not a proponent of forcing students to study and prepare for standardized testing such as Common Core because it doesn't take into account each student's preference for learning.
"I feel that there are people who can handle a rigorous study and then there are also people who work better with their hands like a carpenter," Strick said. "That's why I believe in vocational school."
Strick said that it makes no sense that students are taught for tests and not for real-world applications. While Illinois is one of the few states still participating in Common Core, Strick applauded GOP Gov. Bruce Rauner's effort to do away with the curriculum.
Giving students and youths a chance at a successful life is something Strick champions and education is an important factor in it. Strick also endorsed a second chance after past mistakes.
Rauner recently signed two juvenile justice reform bills. One bill reduces the mandatory minimum probation time for certain crimes and the other allows youth to have their records expunged. Strick said he is a supporter of giving youths another chance after non-violent offenses.
"I'd have to agree with that," Strick said. "Instead of incarcerating these youths at a significant cost, I believe that they should probably have a second chance if they commit a non-violent crime and are (not involved with) gang members."
Illinois spends about $172,000 per year per youth for the juveniles it incarcerates. Strick said a better alternative is to help youths avoid a life of crime and contribute to the community. That is why he supports vocational training.
"That would be a perfect thing to do," he said, "a vocational program for one year for nonviolent criminals. They go through a program of, say, building low income housing so they actually get a trade. After that year of supervision, building a home, chucking dry wall or lumber, then they will actually have a trade that can be a benefit for them and for somebody."
Alternative community-based programs have proved to be less expensive and more successful than incarceration. Strick said lllinois needs to take a closer look at how it can help at-risk youths and rehabilitate them into successful members of society.
Want to get notified whenever we write about
Mike Strick for State Representative
?
Next time we write about Mike Strick for State Representative, we'll email you a link to the story. You may edit your settings or unsubscribe at any time.
Sign-up for Alerts
Organizations in this Story

Aurora, IL
More News