State Senate candidate Michelle Smith has been busy.
In the midst of campaigning for the seat in Senate District 49, the Republican has been occupied with something close to her heart: education.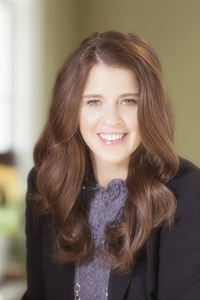 Republican Candidate for Ill. State Senate District 49, Michelle Smith | Courtesy of Michelle Smith.
Smith is a school board member in Plainfield School District 202.
Education is not only important for her campaign but to her as an individual. She looks over all aspects of schooling, from elementary to high school.
"Educationwise, it's important because we can see where our dollars are going as far as events for our children, the education of our students and the opportunities that comes with that," she said. "We want to continue the funding in education. Well, I want to say we want to improve the education funding in Illinois."
Education funding has been something Smith has been battling with the state of Illinois over for some time.
"We just ran a report on unfunded mandates in our district, and we have about a million dollars of unfunded mandates," she said. "We are still not receiving the funding that the state owes us, and we're not sure exactly what percentage we are going to be getting."
The school board carefully monitors the funding so that they can balance the budget, which Smith takes seriously.
"I follow that closely a far as funding goes," Smith said." (I hope) that we can get what we're at least told we are going to be getting. It's usually a guessing game every year for us, and it's very hard to do a budget in our school district. We're the fourth largest school district now with about a $253 million budget; so when the state chooses not to give us our money, it's very hard for us to have a balanced budget. So we've been working very hard on that. We watch the funding very closely, which makes negotiations very difficult."
Another issue that she believes will present challenges to the state is pieces of legislation such as that sponsored by House Deputy Majority Leader Lou Lang (D-District 16) in the spring session, which called for increasing taxes on small business up to 11.25 percent.
While Lang's proposal failed, Smith said if the state continues to increase taxes on small business owners, it will scare them away.
"We're small business owners, and many of our friends are small business owners," she said. "We're already losing small businesses to other states. If we continue to raise the taxes on those, we're going to see more small businesses moving out of state, even to surrounding states, where they are taking care of their small businesses owners much better than we are here."
Smith does not think tax increases will help the economy.
"It's not the right move," she said. "You're going see more and more companies leaving. It's hard enough to be a small businesses owner with workman's comp rates and everything else. So to be raising our taxes even more on our small business, I can't imagine it's going to help the economy at all."