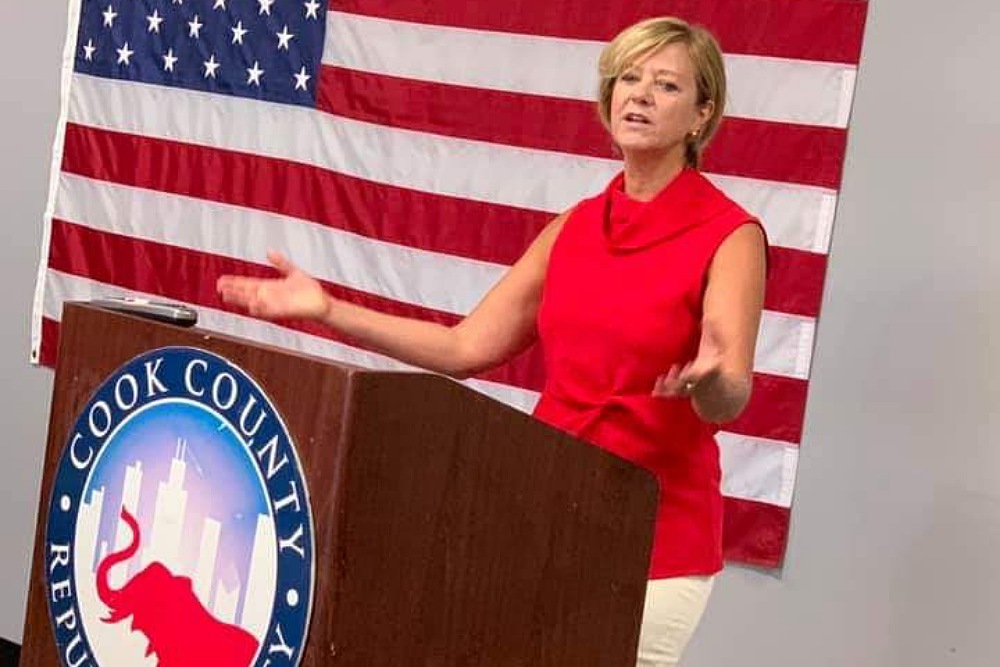 Republican congressional candidate Jeanne Ives (R-Wheaton)
Republican congressional candidate Jeanne Ives (R-Wheaton) recently spent time at the new Waterleaf Pregnancy Center celebrating the sanctity of life.
"This afternoon, I attended the grand opening of Waterleaf Pregnancy Center in Aurora," Ives posted on Facebook. "This haven of hope and peace is spectacular. A beautiful place and caring staff stand ready to help women choose life."
The new facility is located just across from a new Planned Parenthood location and Ives observed their looks could not be more different.
"A bulky dark-brown brick building with high walls and security cameras everywhere," she said to describe the Planned Parenthood. "The contrast could not be more obvious. Light vs. dark; openness vs. closed setting; hope vs. hiding."
Ives' visit and Waterleaf's opening come at a time when Illinois is gaining a national reputation as the "abortion hub of the Midwest." Abortions are reported to be on the rise throughout the state after Planned Parenthood opened its new mega-clinic in Southern Illinois and Gov. J.B. Pritzker signed off on legislation that makes such procedures a "fundamental right" in the state.
Planned Parenthood now operates at least 17 health clinics across Illinois at a time when most neighboring states are enacting tighter restrictions on abortion procedures. Located at the Illinois-Missouri border, the new mega-clinic opened its doors after lawmakers in Missouri voted to close the state's last remaining abortion clinic.
"Illinois' expansive new abortion law, which allows dismemberment abortion up to the moment up birth, is affecting women and children beyond the boundaries of the state," Thomas More Society General Counsel Andrew Bath said in a press release announcing his organization's lawsuit against Planned Parenthood. "Planned Parenthood's pattern of operating in secret is a disgrace and an insult to the good people of Illinois. That ghoulish vendor of death hid its true identity and the building's intended purpose to avoid the objections they knew would come from the people of the community they've now infected."