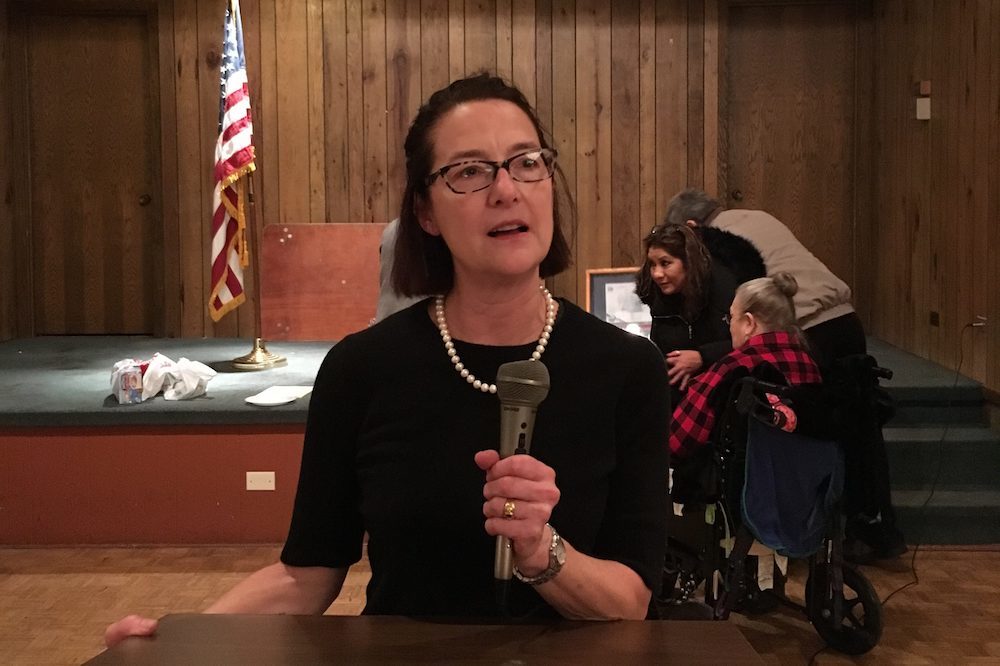 Illinois state Rep. Amy Grant (R-Wheaton)
Illinois state Rep. Amy Grant (R-Wheaton) took time over the weekend to express appreciation for adoptive parents in her district in recognition of National Adoption Day.
"Today is National Adoption Day, a day to raise awareness about the more than 125,000 children in the United States waiting to be adopted, as well as promote events taking place across the country to help children find their forever family," Grant, a member of the House's Adoptive & Child Welfare committee said in a press release. "In doing so, a special thank you to all the adoptive parents here in our community."
Events were held across the country on Nov. 23 to bring attention to the 125,000 children waiting to be adopted from foster care agencies.
National Adoption Day was founded in 2000 by a coalition consisting of the Dave Thomas Foundation for Adoption, Congressional Coalition on Adoption Institute, Alliance for Children's Rights, and Children's Action Network. According to the organization's website, the alliance, in conjunction with the Freddie Mac Association, pushed cities to open their courts each Saturday before Thanksgiving "in celebrating a family for every child."
A former school teacher, Grant has pushed legislation benefiting and protecting young people since arriving in Springfield. She recently voted in favor of the state's "Tobacco 21" law, which made Illinois the first state in the Midwest to raise the age to 21 for purchasing tobacco or e-cigarette products.
"National data shows that 95 percent of smokers started before they were 21, so preventing youth from starting to smoke will have a major impact on future smoking rates," Grant said in a press release.
Grant also sits on the House's Elementary & Secondary Education, Consumer Protection, Arts, & Cultural Enhancement, and Financial Institutions committees.