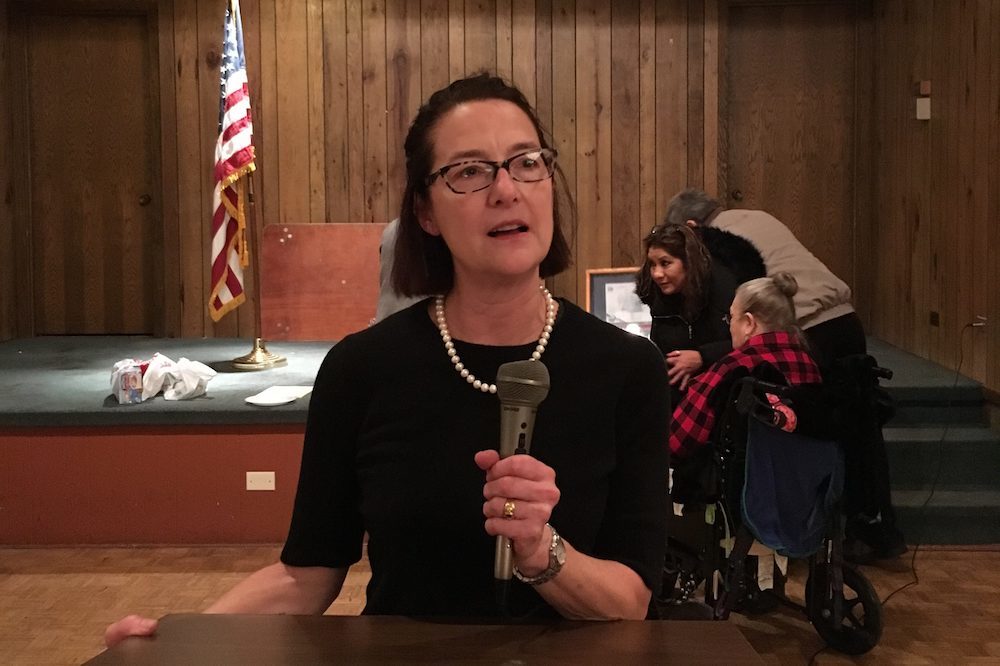 Illinois state Rep. Amy Grant (R-Wheaton)
Illinois Republican lawmakers have formed a plan aimed at making it easier for manufacturers to operate and thrive across the state, with first-year state Rep. Amy Grant (R-Wheaton) among the most vocal supporters.
"Manufacturing is one of Illinois' largest economic engines, providing more than 592,000 jobs across the state and accounting for 12 percent of the Gross State Product," Grant said in a post to Facebook. "I wholeheartedly support a safe work environment."
According to the House GOP Caucus Blog, the plan calls for the state to "modernize and make permanent the Manufacturer's Purchase Credit (MPC)," which could save manufacturers as much as $40 million by freeing them of the burden of having to pay state and local sales tax on consumables such as fuel, solvents, coolants, oils, adhesives, hand tools and protective apparel, all of which are used over the course of the manufacturing process.
Unlike years past when some of the changes were only available some of the time, the new law gives manufacturers the comfort of knowing they are now permanent fixtures. In addition, supporters of the new law point to the way it simplifies the process when it comes to taxes.
Under the old system, companies "earned MPC" for buying machinery and equipment. That MPC could then be used to offset the cost of these consumables.
Still in her first-term in Springfield, Grant has quickly developed a reputation for fighting for equality. She has co-sponsored legislation advocating for equal pay and a bill to study methods to improve home health care services for women who chose home births.
Grant also sits on such House committees as Appropriations-Capital, Consumer Protection, Financial Institutions and Special Issues (ACSI). Her 42nd House District includes all or portions of Carol Stream, Lisle, Warrenville, Wheaton, Winfield, West Chicago and Naperville.