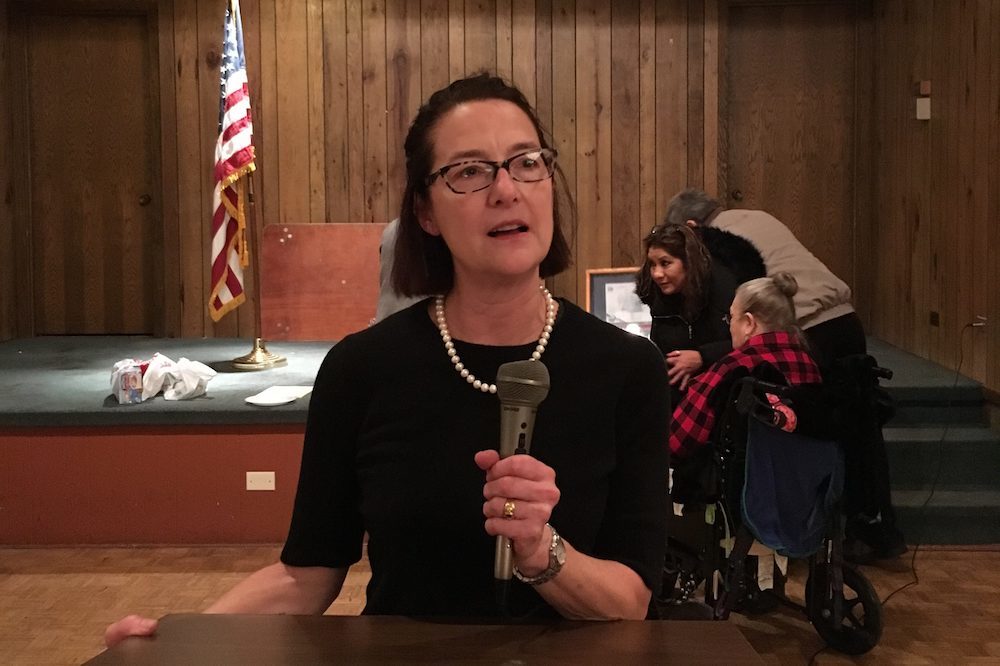 Illinois state Rep. Amy Grant (R-Wheaton)
Illinois state Rep. Amy Grant (R-Wheaton) has joined forces with a growing number of legislators hoping to outlaw the use of red-light cameras across the state.
"A program designed to provide extra safety measures and protections at busy intersections has turned into a cash grab for municipalities and political allies," Grant said in a press release. "An alleged cash deal involving Sen. Martin Sandoval (D-Chicago), who chairs the Senate Transportation Committee, coupled with corruption and misuse of these red-light programs has led my colleagues and me to seek a statewide ban of all red-light cameras."
Besides impacting all current and future red-light camera installations in Illinois, Grant said that proposed legislation would also end the practice of using red-light cameras to detect speeding by motorists in the here and now.

Illinois state Sen. Martin Sandoval (D-Chicago)
"From municipalities that have used red-light cameras like an ATM, to the possibility that a high-ranking government official used his political influence to trade cameras for cash, it is time for the General Assembly to step in and ban red-light cameras," Grant said in the release. "It is absolutely unacceptable that a state Senator could enrich himself at the expense of Illinois motorists. I look forward to the conclusion of the FBI's corruption investigation into Sandoval's dealings involving Illinois' transportation system, but in the meantime, we need to protect drivers."
According to the Illinois Policy Institute, Sandoval, who was recently forced to step down from his Transportation Committee chairmanship in the wake of the ongoing federal probe, is alleged to have received thousands in campaign contributions from a company that earns upwards of seven figures off the installation of red-light cameras. One such windfall came from an intersection that the Illinois Department of Transportation had previously deemed "safe" for motorists.
In his role as transportation chairman, Sandoval was instrumental in getting the recently passed $45 billion capital bill approved by the General Assembly of which a growing number of lawmakers are now questioning the merits.