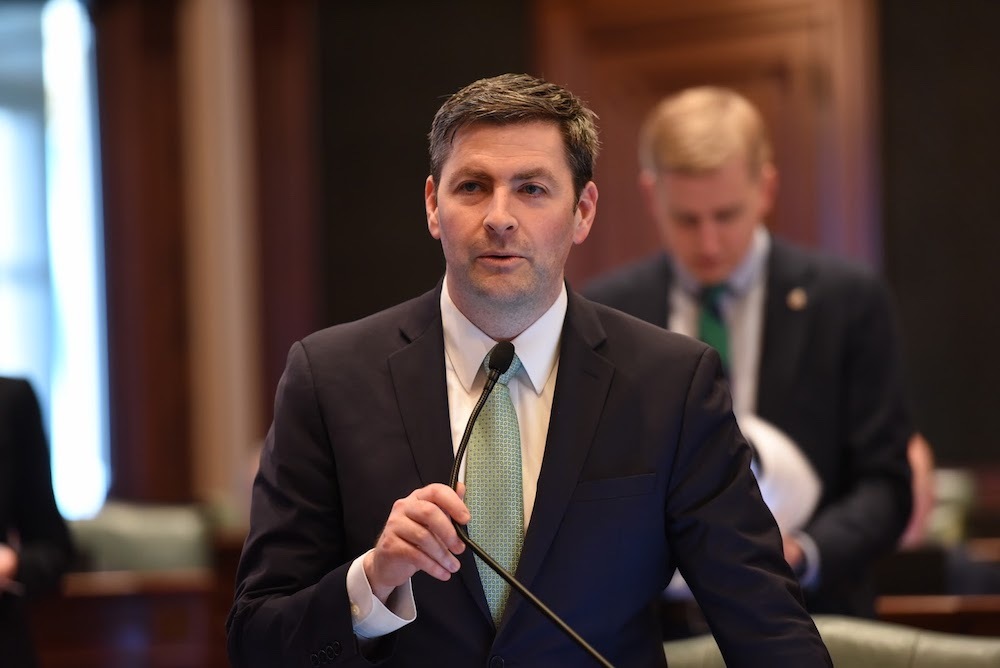 State House candidate Peter Breen (R-Lombard)
Peter Breen thinks the residents of Illinois can use all the help they can get from their representation in Springfield.
"When you look at what the General Assembly is doing as we're facing one of the greatest crises in the history of the state with population loss, economic stagnation and rampant corruption, it seems they're either working for a corrupt political machine or standing aside and doing nothing about the corrupt politic machine," Breen told the DuPage Policy Journal. "You have a real problem in that very few people are willing to talk about the conflict of interest and the outright criminal activity that is ruining Illinois politics.
Breen (R-Lombard), who served as state representative of the 48th District for four years and Republican Party floor leader for two, is aiming for a return to state government by challenging Rep. Terra Costa-Howard (D-Glen Ellyn) to a rematch in hopes of igniting change.

Illinois state Rep. Terra Costa-Howard (D-Glen Ellyn)
"There are no Democrats talking about this, including Costa-Howard," Breen said. "And we need more Republicans who are not afraid of [House Speaker] Mike Madigan to discuss the problems that are facing the state."
Breen said he plans to make the matter of the 21 tax and fee hikes recently enacted as part of the new state budget a central issue.
"Costa-Howard has not acted in the way she said she would," he said. "She promised she would be an independent voice from Madigan and that she would not vote for a graduated income tax hike. She's already broken her promise."
Breen said Costa-Howard has also gone back on her vow not to cast a vote to return Madigan to his longtime role of House Speaker.
"I've had hundreds of people that have asked me to run," Breen said. "People feel like she lied to them. She pledged to be a moderate, but instead has embraced some of the most extreme liberal social policies in the country on issues like abortion."
An attorney by trade, Breen passed 32 bills into law while in Springfield, more than any other two-term representative. He dropped his reelection bid to Costa-Howard in 2018 in an election where she benefited from about $2 million in campaign contributions from the Madigan war chest.