Parents lobby to save Invest in Kids program
A cut in Gov. J.B. Pritzker's proposed budget that threatens private school access for thousands of Illinois children may be scuttled if a bipartisan rescue bill passes the legislature.
A group of parents behind the Save My Scholarship effort flooded Springfield recently to sway lawmakers to keep the Invest in Kids program. This program provides up to $75 million in tax credits for businesses and individuals that financially support scholarships in Illinois.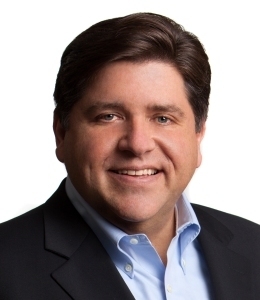 Gov. J.B. Pritzker
Jasmine Bland is a single mother who sends her kids to private schools with the program's help. In a report from TV station WCIA, she said the tuition help allows her to send her kids to extracurricular activities like sports and dance.
"This year they got full rides, so I was like super excited," she said in the interview. "But then literally like three days later, I hear that [Pritzker]'s trying to get rid of the program that made me so excited and caused so much joy. I'm like, 'Why would he want to do that?'"
The Neighbor, a community newspaper, reports that the governor's new budget would prematurely cut funding for the five-year Invest in Kids pilot. In response, House lawmakers are considering HR 0289, a resolution that would save the scholarships from Pritzker's chopping block.
However, state Rep. Karina Villa (D-Batavia), chair of the appropriations committee for elementary and secondary education, has not come out in favor of the new measure.
The program got its start in 2017 as a five-year pilot that lets businesses and individuals who financially support scholarships at qualified schools claim a 75-percent income tax credit. The scholarships are awarded to families earning less than 300 percent of the federal poverty level.
Qualified schools, or "scholarship-granting organizations" in legislative parlance, must be non-public institutions, typically private schools operated by churches. Meanwhile, Bland and other parents are hoping lawmakers find a way to continue the scholarships for struggling families.
"Why do you want to make it more difficult on us for our kids to have the same chance?" Bland said to WCIA. "Whether you want to believe it or not, it is a difference. And without programs like this, my kids just don't have a chance."
Want to get notified whenever we write about
State of Illinois Revenue
?
Next time we write about State of Illinois Revenue, we'll email you a link to the story. You may edit your settings or unsubscribe at any time.
Sign-up for Alerts
Organizations in this Story
More News