District 6 Congressional candidate Jeanne Ives (R-Wheaton)
Candidate Jeanne Ives (R-Wheaton) is more determined than ever to represent Illinois' 6th Congressional District in the nation's capital.
After recently earning the Chicago Tribune's endorsement in her run against incumbent U.S. Rep. Sean Casten (D-Downers Grove), the former Illinois House member who narrowly lost out to then-Gov. Bruce Rauner in the 2018 Republican primary has vowed to keep pushing.
"I will take that same focus to Washington, D.C. and provide real solutions for citizens that help provide them opportunities to live the American Dream and do so through the free market backed up by the rule of law," Ives told the DuPage Policy Journal. "I am thankful to the Chicago Tribune for recognizing my policy work as a legislator."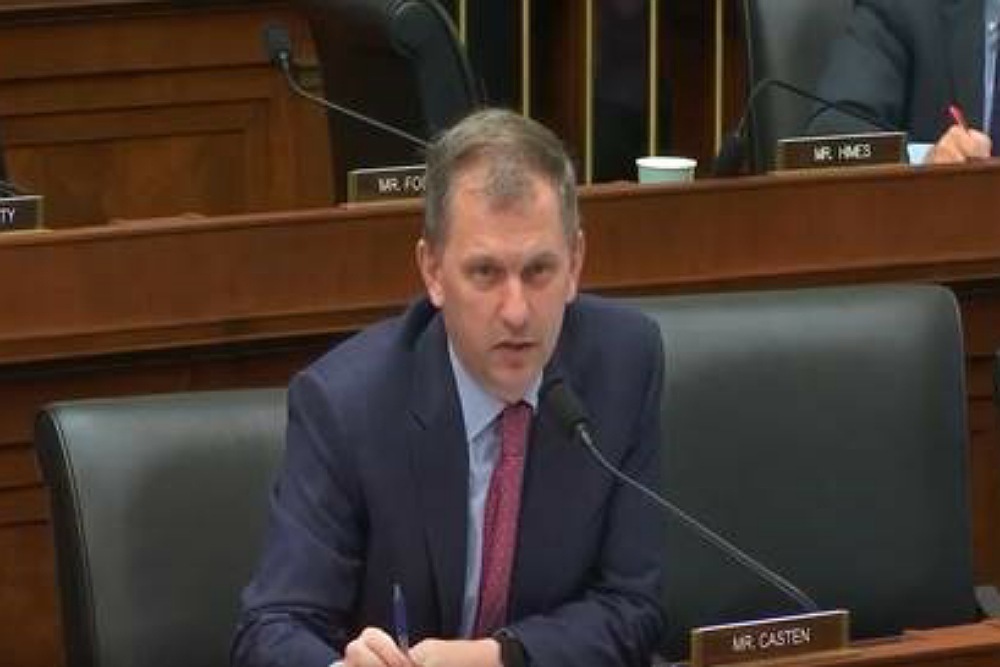 U.S. Rep. Sean Casten (D-Downers Grove)
"Jeanne Ives nearly upended Gov. Bruce Rauner by energizing the conservative base," the Tribune wrote in its endorsement. "Ives is a policy wonk who fought unbalanced budgets and unaccountable spending in Springfield. We saw things to like in Ives in her campaign for governor. Ives is especially well-prepared to attempt the recapture of what was a Republican seat."
In her run against Casten, Ives has based her campaign on such issues as "American security, security at the border, support for the military and pocketbook matters." She recently blasted Casten for joining Democrats in filing articles of impeachment against President Donald Trump.
In addition to the Tribune endorsement, Ives has also secured the public support of Heritage Foundation Economist Stephen Moore, Republican National Committeewoman Demetra Demonte, Cook County Republican Party Chair Sean Morrison, the Lake County Republican Party, chaired by ILGOP Co-Chair Mark Shaw, the Lyons Township Republicans, Palatine Township Republicans, United Hellenic Voters of America, Club for Growth, the House Freedom Caucus, FreedomWorks, Susan B. Anthony List and Former District 6 Congressman Peter Roskam.
Led by U.S. House Minority Leader Kevin MaCarthy (R-California), the entire Illinois Republican Congressional Delegation recently hosted a fundraiser for Ives.