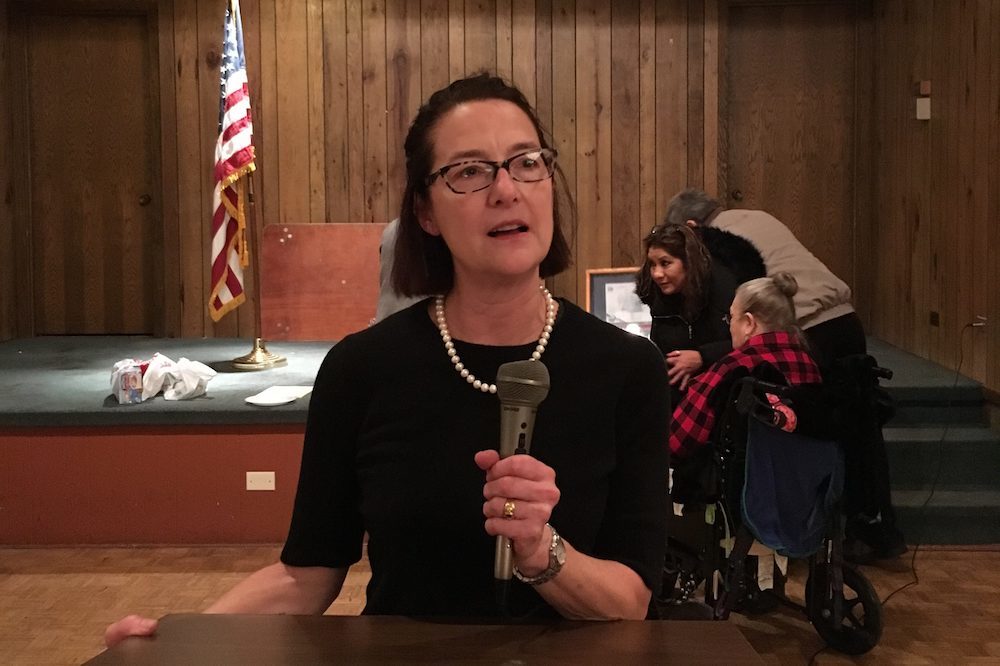 Illinois state Rep. Amy Grant (R-Wheaton)
Based on her own experience, Illinois state Rep. Amy Grant (R-Wheaton) struggles to generate much optimism for the likelihood that a new ethics task force will have any effect on the prevailing corruption in Springfield.
"As a new lawmaker who was part of the task force put together to deal with property taxes, I know what they do now," Grant told the DuPage Policy Journal. "What we produced was nothing but a sham, where meetings were conducted with no purpose and nothing Republicans had to say was seriously taken into account."
Grant, in her first term serving the 42nd District, expects the ethics task force to produce similar results. Both issues are considered matters of critical importance to the Republican Party, which is understandably frustrated.

Illinois House Speaker Mike Madigan (D-Chicago)
"[The ethics task force] doesn't even have to report anything until after the primary voting season is over," Grant noted. "I see it being nothing bit a complete waste."
Still, she vowed that she and her colleagues will fight on in their efforts to clean up Springfield.
"I have one bill that I'm introducing that talks about elected officials having to wait at least two years to become lobbyists when they leave office," Grant said. "I definitely want to see this issue continue to be a hot topic once we're back in session."
Grant says she's also heard talk that House Republican Leader Jim Durkin (R-Western Springs) has personally reached out to House Speaker Mike Madigan (D-Chicago) for answers about the latest controversy involving the Democratic Party leader. Recently discovered emails from longtime Madigan associate and lobbyist Mike McClain have been reported to refer to a "rape in Champaign" that was allegedly covered up or peripherally involved members of state government.
"We've got to have more accountability in state government," Grant said. "That's something that has to start at the top and work its way down."