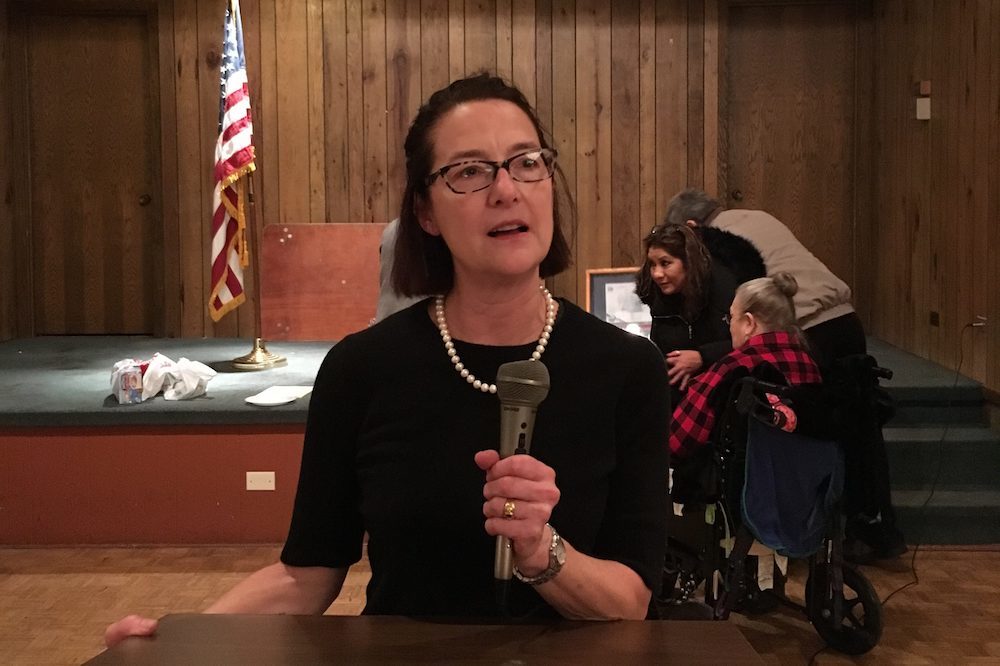 Illinois state Rep. Amy Grant (R-Wheaton)
Illinois state Rep. Amy Grant (R-Wheaton) is sponsoring a bill to safeguard funding for special-education programs where students are placed outside the walls of the traditional public school system.
"This is why I am sponsoring House Bill 3973, which ensures these special-education programs will receive student tuition payments on a monthly basis so they are not put at risk by delayed payments for the essential services they provide to our students," Grant recently said in a post to Facebook.
Grant, who sits on the House's Elementary & Secondary Education Committee and the Adoption & Child Welfare Committee, recently met with Giant Steps Executive Director Dr. Sylvia Smith. The discussion left the legislator feeling more determined than ever.

Giant Steps Executive Director Dr. Sylvia Smith | https://www.mygiantsteps.org/
"We spoke about the need to ensure that our special-education programs have a reliable source of funding, particularly those in which a student is out-placed from a public school to an all day program like that provided by Giant Steps," Grant said.
Giant Steps provides education, therapeutic and recreational programs for elementary, junior high and high school students with Autism Spectrum Disorders. Before long in their meeting, Grant engaged Smith about the hot topic of so-called "isolation rooms" in Illinois schools.
"Our discussion focused on the controversy surrounding isolation rooms, as well as the methods and tools utilized to create a safe learning environment that prevents potentially dangerous situations," Grant said.
The Illinois State Board of Education has already gone on record with its plan of banning the use of such facilities as a form of discipline after the Chicago Tribune reported that such actions are "misused and overused to a shocking extent." Following the release of the report, Gov. J.B. Pritzker also deemed the practice "appalling," adding that he plans to work with state lawmakers to formally establish laws banning such actions.