Illinois state Rep. Grant Wehrli (R-Naperville) plans to hit the ground running following his recent appointment to a newly created commission looking for ways to curb political corruption in Springfield.
"Illinois government has been tainted by corruption for too long and continued inaction is unacceptable," Wehrli said in a press release. "The people of Illinois deserve more from their elected officials. Yes, I'm frustrated that it took this long to put something in place to address our broken ethics laws. Yes, I'm concerned that the commission's makeup skews representation in favor of the majority party. However, this is an opportunity to show that Illinois government is truly interested in working for the people."
Wehrli has been one of the most vocal critics of the way things presently work in Springfield. As part of the 16-member Joint Commission on Ethics and Lobbying Reform, created by the passage of House Joint Resolution 93, Wehrli may be in a better position to advance proposals he has previously introduced intended to prevent legislators from lobbying local governments and significantly increasing fines for any violations.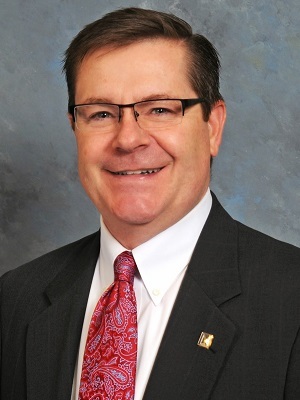 Illinois state Rep. Grant Wehrli (R-Naperville)
"To actually restore a slim sense of public faith in the General Assembly, a lot more better happen in the spring," Wehrli said. "The commission can prove its intent to work in the best interests of the people by offering comprehensive reforms that finally hold elected officials accountable. That has to be the starting position."
Wehrli said he is hoping all the other committee members will join him in earnestly working to address what has become a serious concern in Springfield.
"I hope my fellow commission members will take that firm stance with me so we can finally remove the pervasiveness of corruption and recommend serious ethics reforms," Wehrli said. "More window dressing won't restore the sense of trust the public deserves."