Even as he voted in favor of Democrat-sponsored legislation touted as bringing ethics reform to Springfield in the midst of a number of federal corruption probes, Illinois state Rep. Grant Wehrli (R-Naperville) blasted the depth and sincerity of the bills as "legislative malpractice."
"While I supported the legislation, these pieces were meager improvements at best," Wehrli added in a press release. "Only after being reluctantly forced to take action, did the leaders of the majority party finally allow something to happen."
What's more, Wehrli laments that several alternative common-sense, bipartisan solutions were tossed aside.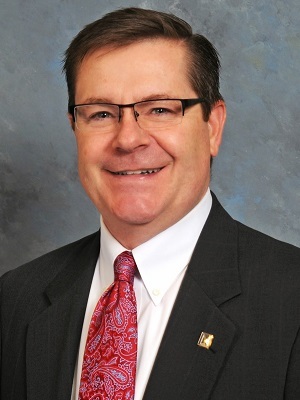 Illinois state Rep. Grant Wehrli (R-Naperville)
While House Joint Resolution 93 establishes a 16-member Joint Commission on Ethics and Lobbying Reform, critics charge that it skews membership heavily in favor of Democrats and is set to conveniently release its findings after primary season has ended. Senate Bill 1639 is also being vilified for falling short of seeking any substantive change and fails entirely to address the problem of a sitting General Assembly member being able to lobby a local government.
"The fight for ethics reform is not over, nor should it be," Wehrli said. "There was no reason not to take the basic action of preventing legislators from lobbying local governments or increase ethics-violation fines that haven't been increased for decades. The convenient decision to stall the new commissions report on additional action until after the March primary also raises questions. To actually restore a slim sense of public faith in the General Assembly, a lot more better happen in the spring."
In all, GOP lawmakers have filed at least nine ethics-reform bills over the last four weeks with none of them being granted a full legislative hearing.