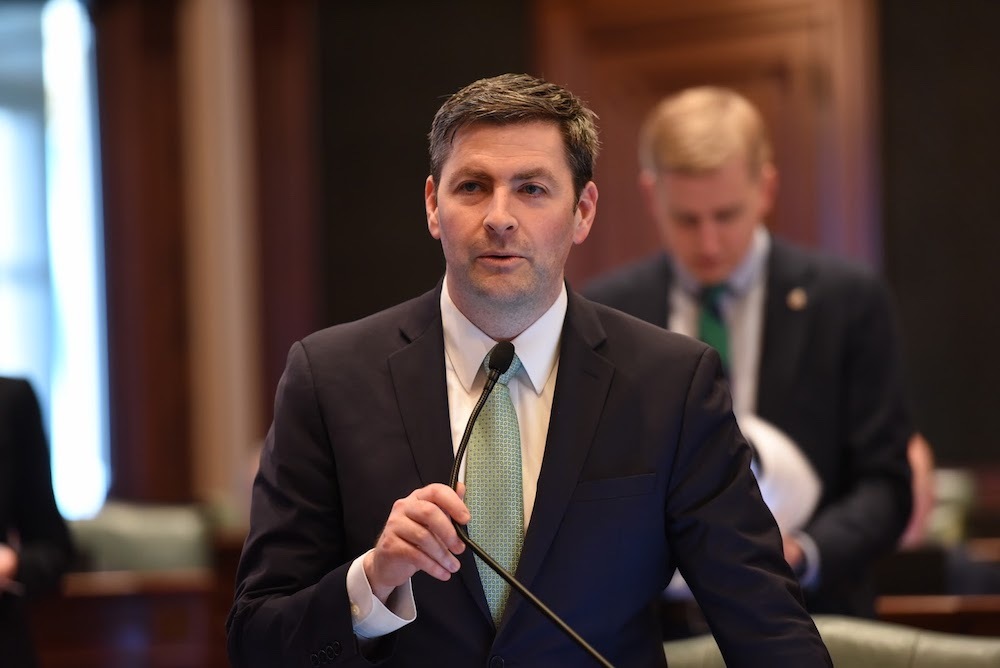 Thomas More Society Vice President and Senior Counsel Peter Breen
The Thomas More Society has filed a complaint with the U.S. Department of Health and Human Services for Civil Rights, charging that the state's new abortion laws requiring all health care providers to cover the cost of abortions violates federal law.
Under the Reproductive Health Act, both businesses and individuals offering pregnancy-related health care benefits as part of their coverage are required to cover such procedures, including late-term abortions. As part of their legal filing, Thomas More attorneys contend that the fact that the law allows no religious exemptions is a violation of both the federal Weldon Amendment and Affordable Care Act.
"This abortion-coverage mandate is a blatant violation of the religious and conscience rights of many who live or work in Illinois," Thomas More Society attorney Michael McHale said in a press release. "While the secular forces behind this mandate often erroneously object to any influence of religion on the state, here they had no hesitation in wielding state power against our sincerely held, common-sense religious beliefs to avoid paying for health-insurance coverage for abortion."

Thomas More Society attorney Michael McHale | https://www.thomasmoresociety.org/
Thomas More, a national nonprofit public interest law firm, filed suit on behalf of Flossmoor dentist Dr. Richard Mantoan and his practice, both of which offer small group health insurance to employees and stand to be impacted by the new law. Former Illinois state Rep. Peter Breen (R-Lombard) serves as vice president and senior counsel for the group.
Breen, who served four years in Springfield, recently launched his rematch campaign against incumbent Rep. Terra Costa-Howard (D-Glen Ellyn) in the 48th District with the goal of making the issue of abortion a staple of his campaign platform. Breen has said that Costa-Howard has been nothing like the legislator she presented herself as when she was still a candidate.
"Costa-Howard has not acted in the way she said she would," Breen recently told the DuPage Policy Journal. "She promised she would be an independent voice from [House Speaker Michael] Madigan and that she would not vote for a graduated income tax hike. She's already broken her promise."
Breen dropped his 2018 reelection campaign against Costa-Howard after she benefitted from almost $2 million in contributions Madigan pumped into her campaign from his political war chest.