Kinzler counting on voters to help resuscitate Illinois
Jay Kinzler
Jay Kinzler still regrettably reflects on the moment as if it all happened just yesterday.
"It was one year ago the Democrats and my opponent, (Rep.) Deb Conroy, overrode Gov. Rauner's veto and hiked our income tax another 32 percent," he told the DuPage Policy Journal. "The median taxpayer now pays an additional $732 per year thanks to her tax hike."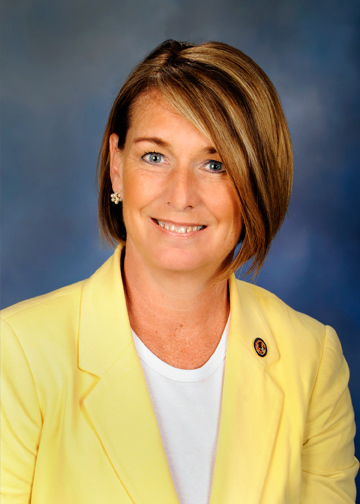 Rep. Deb Conroy
In Kinzler's mind, things have only continued to go downhill from there.
"The money was to be used to balance the budget, but instead it was wasted by our government bureaucrats and ruling political class," he added. "They have no concept of the damage they are doing to Illinois residents. We are taxed higher than anyone else in the country."
Kinzler also laments that the money in no way has been used for what taxpayers were told it would be.
"They didn't even balance the budgets with this $5 billion tax increase they took from us," he said. "This year, we ended with a $590 million deficit and next year we are projected to end with a $1.5 billion deficit."
Kinzler, who will face off against Conroy (D-Villa Park) in November's general election, argues much of the blame for the state's slowed job growth and rising unemployment rests on the shoulders of longtime House Speaker Mike Madigan (D-Chicago) and his Democratic caucus.
"This has resulted in losing another 34,000 taxpayers to better run states with a lower tax burden," he said. "The money we owe to cover unpaid bills, interest, public pension debt and for retiree health care comes to $50,800 per taxpayer. As more producers leave because of high ongoing taxes, there will be fewer of us around to pay the accumulated state debt. This will increase the debt burden of those of us who stay to an even higher amount."
In 2017, Illinois ranked 42nd in the country in job growth, behind all neighboring states, according to the Illinois Policy Institute. Estimates are the 2011 tax hike cost the state at least 9,300 jobs over a five-year period ending in 2016 and more than $55 billion in real GSP growth.
The fear is that last year's increase could cause similar damage. Already, since the end of the Great Recession, Illinois has seen average annual jobs growth of 1.11 percent. But in 2017, growth came in at just 0.7 percent, a dip of 34 percent, at a time when growth across the country remained at a steady pace.
"Our only hope is to grow our economy so our residents can prosper and pay off the debt," Kinzler said. "If we win our race and retire Deb Conroy and win a few other races across the state, we can depose Madigan as Speaker of the House. This would give a glimmer of hope to workers and businesses who are thinking of leaving and help convince them to stay and fight. Illinois has the potential to be a great state again. It is our job to resuscitate her."
Want to get notified whenever we write about
Gordon J Kinzler, MD
?
Next time we write about Gordon J Kinzler, MD, we'll email you a link to the story. You may edit your settings or unsubscribe at any time.
Sign-up for Alerts
Organizations in this Story
More News