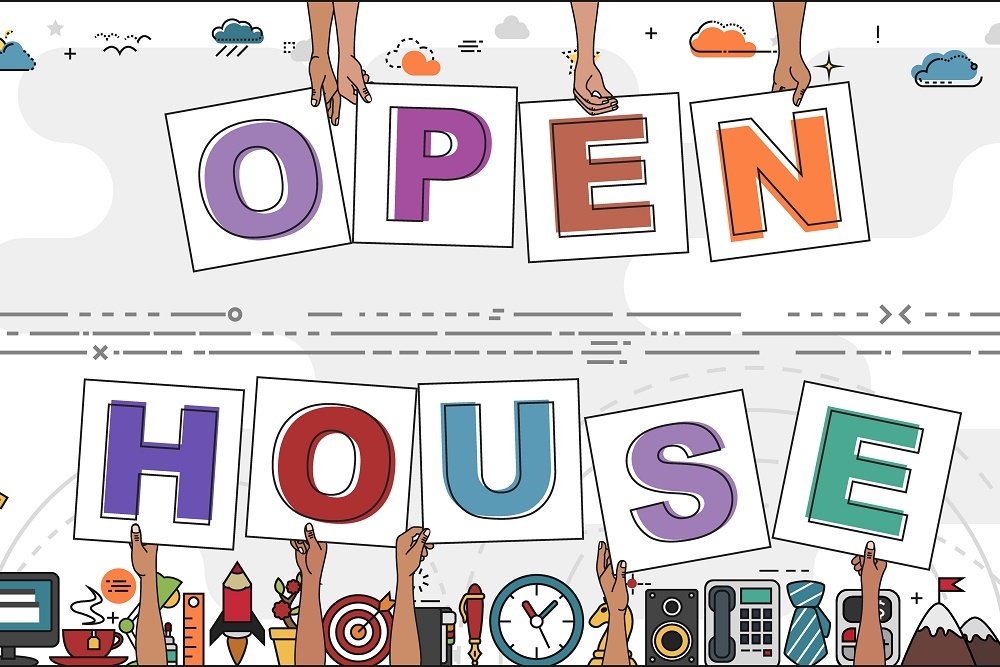 Community Consolidated School District 89 recently issued the following announcement.
Community Consolidated School District 89 is looking for highly qualified substitutes to work with Sub open house flier students during the 2018-19 school year. Anyone interested in being a substitute in the five CCSD 89 schools is invited to an open house on Wednesday, July 18, at the Administrative Office, 22W600 Butterfield Road, Glen Ellyn.
Potential substitute teachers can attend an open house from 10 to 11 a.m., or 11:30 a.m. to 12:30 p.m. on July 18. Both presentations will be identical. Attendees will learn about requirements and expectations for substitute teaching in CCSD 89. Current CCSD 89 substitute teachers are welcome to attend.
If you are able to attend the substitute teacher open house, please RSVP at http://bit.ly/89subs
Anyone interested in being a substitute who cannot attend either of the open house events is encouraged to share their contact information through the RSVP so they can be contacted at a later date.
A substitute teacher earns $105 a day in CCSD 89. Potential substitute teachers must complete an online application, the necessary paperwork with the DuPage County Regional Office of Education and a TB/physical with your doctor of choice.
For more information about being a substitute teacher in CCSD 89, go to www.ccsd89.org/substitute.
If you have further questions, contact Human Resources Coordinator Alex Pasterz at apasterz@ccsd89.org, or (630) 469-8900.
Original source can be found here.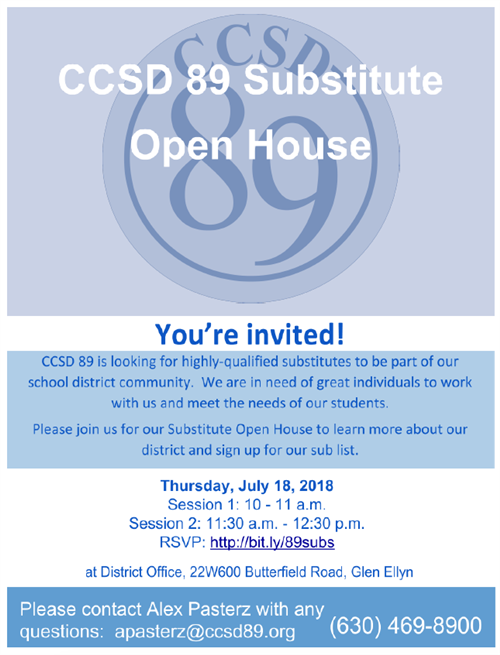 Source: Community Consolidated School District 89