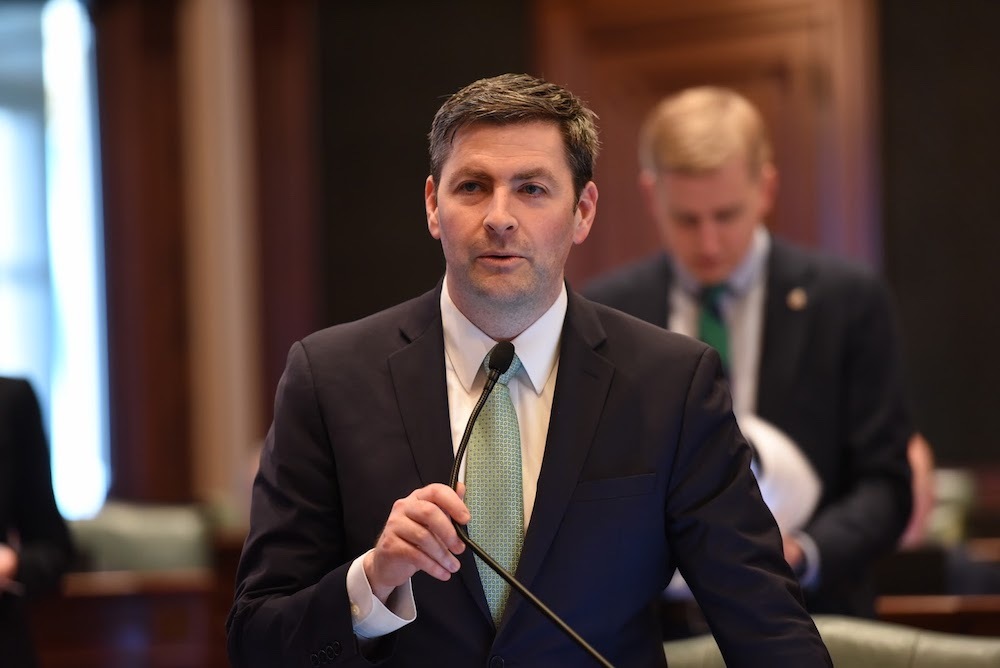 Rep. Peter Breen
Gov. Bruce Rauner recently signed into law a $38.5 billion spending plan for the state government, but Rep. Peter Breen (R-Lombard) voted against the spending plan for a number of reasons, which he shared with the DuPage Policy Journal.
"The Illinois Constitution requires a three-part budget process: a revenue estimate to set the spending cap, a budget implementation bill to guide spending and an appropriations bill to set spending levels," Breen told the Dupage Policy Journal.
Breen explained that the Democratic Party had rejected a revenue estimate because they don't want to be told how much they can or cannot spend, which has led to overspending in the past.

Gov. Bruce Rauner
But the bill signed by Rauner is not all bad, according to Breen.
"This year's budget implementation bill had several positive reforms, including significant reductions in 'autopilot spending,' a number of pension reform items and improvements to our system of helping those with developmental disabilities," Breen said.
However, it will take a lot more than just these changes to keep people in the state.
"We need a lot more in the way of structural change to halt the exodus of people and jobs fleeing our state," Breen said. "The appropriations bill adopted this year spent nearly all of the roughly $6 billion of new revenue our state had this year, including the $5 billion of new revenue from the 32 percent tax increase enacted last year."
Breen explained that the spending bill doesn't reduce the bill backlog or give residents the tax relief that they deserve.
"Moreover, the appropriations bill spends way too much on a host of programs, including some programs that deserve no funding at all, like the new Democrat program of elective abortions, which will cost us tens of millions of dollars," Breen said.