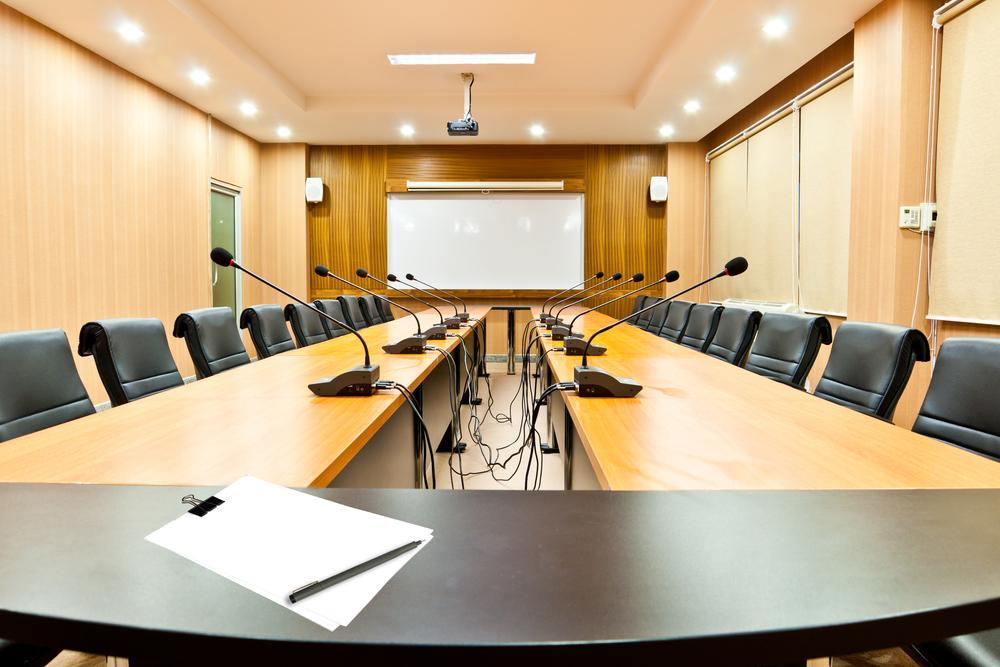 DuPage County Legislative and Governmental Affairs Committee met May 8.
Here is the minutes provided by the Committee:
1. Call To Order
9:15 am meeting was called to order by Chair Sam Tornatore at 9:15 am.
2. Roll Call
Present: DiCianni, Elliott, Khouri, Krajewski, Tornatore, Zay
Absent:
Other County Board Members present: Janice Anderson, Liz Chaplin, Jim Healy
County Staff and other elected officials present: Tom Cuculich, Bob Grogan, Chris Kachiroubas, Mary Keating, Sheryl Markay, Conor McCarthy, Doreen Phillipp, Chad Shaffer, Evan Shields, Chris Snyder, Christopher Walton
Public Present: Dawn Dina, Dino Gavanes, Kevin Peralta, Jenny Zales
3. Approval Of Minutes
A. Legislative & Governmental Affairs Committee - Regular Meeting - Apr 24, 2018 9:15 am
Result: Accepted [Unanimous]
Mover: Peter Dicianni, District 2
Seconder: Tonia Khouri, Vice Chair
Ayes: DiCianni, Elliott, Khouri, Krajewski, Tornatore, Zay
4. Public Comment
There was no public comment.
5. Chairman's Remarks
A visual roll was taken and there was a quorum. The Chairman had no further comment and moved forward with the Action Items listed on the Agenda.
6. Action Items
The Committee reviewed their standing positions on legislation outlined in the May 8, 2018 Legislative Update packet. SB 2313, Animal Control Funds, was first addressed by the Committee and whether to remain opposed to the legislation. Committee Member Ellliott questioned why this bill pertains only to the University of Illinois' College of Veterinary Medicine veterinarians. Chairman Tornatore stated the University of Illinois is the only veterinarian school in the state. After further discussion and understanding this bill does not affect DuPage economically, the Committee agreed to change their position and now remain neutral on this bill. HB 4208, School Safety, was reviewed and discussed. The Sponsor amended the bill and removed language that says schools must reallocate resources for their School Resource Officers. The Amendment establishes a grant program subject to appropriations to supplement behavioral and mental health staff in schools. Committee Member Elliott stated the Police Chiefs in his district feel that retaining School Resource Officers is beneficial and Member Elliott asked the Committee to maintain their opposing position. Committee Member DiCianni concurred. Member Chaplin discussed adding additional mental health staff in schools through these appropriations and suggested the Committee remain neutral on the legislation. Committee Member Zay stated School Resource Officers and or mental health staff in schools should be a local issue for school Districts to decide. Committee Member DiCianni expressed that schools are struggling to keep School Resource Officers. Committee Member Khouri stated the goal of the bill is to reduce funding for law enforcement in schools. Chairman Tornatore expressed his opposition to this legislation for numerous reasons. He is also offended by language in the bill that states students are arrested for minor offenses that do not pose a serious threat to safety and that some schools are overly reliant on law enforcement personnel to handle routine disciplinarian measures. Chairman Tornatore believes that not to be true. After consideration, the Committee decided to remain opposed to this legislation.
A. Action Item -- Legislative Update May 8th, 2018 (attached to Agenda Packet)
Result: Approved [Unanimous]
Ayes: DiCianni, Elliott, Khouri, Krajewski, Tornatore, Zay
7. Old Business
There was no old business.
8. New Business
Two transportation bills were brought to the Committee's attention. HB 5749, Overweight Trucks, lets local governments issue special permits to allow heavier loads of agricultural commodities on highways. Heavier trucks will have a negative impact on our infrastructure Chris Snyder, DuPage County Director of Transportation asked the Committee to oppose this bill. SB 2610, Establishment of a Business Enterprise Program (BEP) was discussed. This legislation requires any municipality, county or road district that receives more than $1 million in Motor Fuel Tax (MFT), to implement a business enterprise for the inclusion of minority, persons with disabilities and female owned businesses. If such a program is not implemented by July 1, 2018, MFT allotment will be withheld. Chris Snyder spoke on this issue and answered questions for the Committee. Many municipal entities do not have a business model currently in place to meet the July 1, 2018 deadline. After discussion, the Committee recommended to seek an amendment to allow for sufficient time to implement a BEP program.
Chris Kachiroubas, DuPage Circuit Court Clerk, addressed the Committee regarding HB 4594, Assessment of Court Fees. This bill establishes the Criminal and Traffic Assessment Act to create uniform schedules and assessments for any law or local ordinance violations. Clerk Kachiroubas explained this bill would create a uniform fee schedule throughout the state. Committee Member Zay questioned whether the County would lose revenue. Chairman Tornatore inquired if the bill affects the ability of a local municipality to increase or decrease their fines. Member Healy stated the County receives large revenue from State Police issued traffic tickets, which the County would no longer receive under the uniform fee schedule. Clerk Kachiroubas explained there are post judgment waivers and means test as to how much a defendant can pay. Chairman Tornatore stated the Committee will continue to monitor this bill.
9. Adjournment
Without objection the meeting was adjourned at 10:00 am.
http://dupage.iqm2.com/Citizens/FileOpen.aspx?Type=15&ID=6390&Inline=True