Doug Truax teams with Restoration PAC to 'restore America'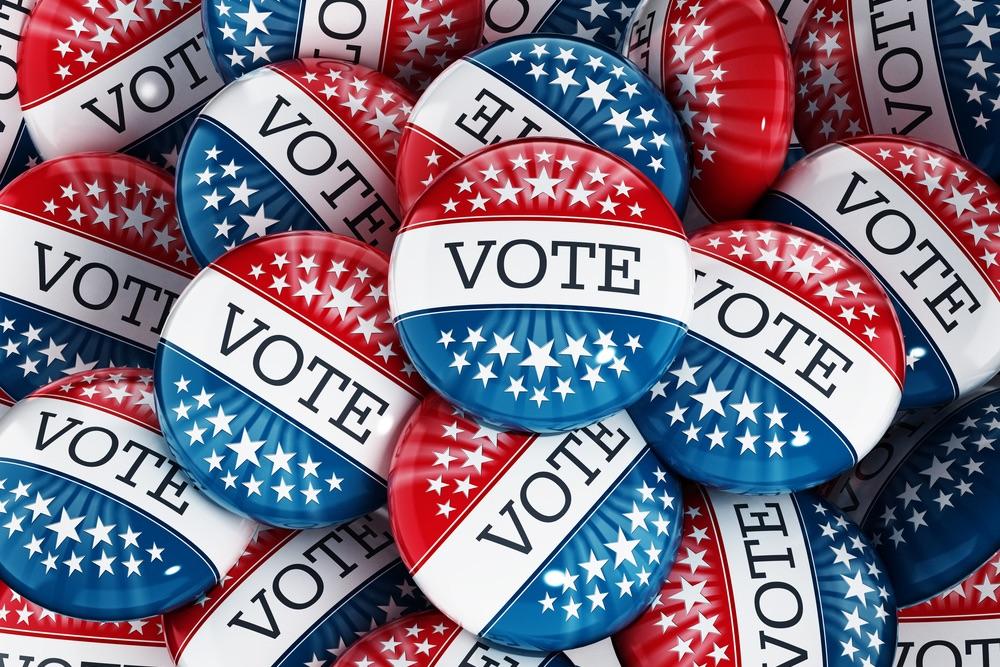 The last thing Doug Truax had to do was get involved with politics.
The Downers Grove resident and his wife are raising three teenagers; he runs a successful business; and he sports an accomplished resume that includes graduating from West Point and the grueling U.S. Army Ranger School.
Doug Truax
In 2014, however, he threw his hat in the political ring, in the hopes of running against incumbent U.S. Sen. Dick Durbin (D-IL). In an impressive near-upset, Truax fell short in the Republican Primary to Jim Oberweis —but that wasn't the end of his political life.
Shortly after that U.S. Senate race, he formed Restoration PAC, a nonpartisan committee committed to endorsing political activities that adhere to the group's Blueprint for the Restoration of America guidelines and challenging candidates who deviate from the guidelines.
Truax says his experience running for U.S. Senate inspired and challenged him to do more for his country. He wanted to change the direction of America.
"I wanted to stay involved in a way to use my talents to make a difference," Truax said to DuPage Policy Journal." By forming Restoration Action and Restoration PAC, we were able to do this."
He says he first decided to get involved in politics after witnessing what he alleges was the hijacking of democracy in 2009.
"After watching Democrats hijack our democracy by ram-rodding Obamacare through Congress on a parliamentary maneuver on Christmas Eve, 2009, I decided I could no longer stand on the sidelines," Truax said. "That began my exploration and eventual decision to run for Senate in 2014."
The experience running a campaign was a revelatory one for Truax, who owns Veritas Risk Services, LLC, a successful health care benefits firm located in Oak Brook, IL.
"It was very eye-opening," Truax said. "On one hand, it was a blessed opportunity to travel the state and meet so many fine, humble citizens eager for real leadership. On the other hand, it was daunting to realize how difficult it is for a newcomer to pierce the stranglehold the ruling class has on the political process."
The ruling class, as Truax sees it, is the Democrats. While Restoration PAC is not affiliated with any political party, the group finds itself relating most with Republican values.
"In a strict sense, we are not affiliated with any political party," Truax said. "It happens that our principles must closely align with conservative Republicans. Certainly, the candidates we support are those whose policy positions align with our Blueprint for the Restoration of America."
Truax believes that Republicans best convey the values of the Blueprints more so than Democrats, a party which he believes has mistreated America.
"We are helping Republicans maintain control of the U.S. Senate and to help elect a Republican president," Truax said. "In order to restore America's greatness, we must extract liberal Democrats from office because they are running our country into the ground."
So far, Restoration PAC has assisted several Republican candidates across the nation. The group doesn't plan on relenting in its support of individuals who share similar values as it.
"We have helped Republican Senate candidates in Wisconsin, Colorado and Nevada, and run a hard-hitting TV ad explaining how Hillary Clinton lied about Benghazi," Truax said. "We are proud that Restoration PAC has emerged as one of the top Super PACs in the 2016 election cycle."
Restoration PAC's emergence as a top Super PAC in the 2016 elections may be due, in part, to its Blueprint for the Restoration of America which may have resonated with voters and political candidates.
The Blueprint establishes a variety of guidelines to allegedly restore America to its greatness. It is divided into three categories: 1.) Restore individual peace and international security; 2.) Restore individual freedom, reduce the size of government, and reduce the debt; and 3.) Restore individual prosperity and revive the economy.
Truax said that the Blueprint is essential to his Super PAC.
"We believe it is crucial," he said. "It sets us apart from other political organizations, because it adheres us to a set of principles instead of a political party or individual politician."
The set of principles are listed clearly under each category in the Blueprint. The principles also place the United States front and center as an international terrorist hunting task force. It argues that America is a crucial force for good and therefore must assume leadership in order to prevent worldwide disarray. The Blueprint argues for the aggressive targeting and killing of Islamic terrorists and foreign terrorist leaders deemed an imminent threat, an increase in human intelligence resources and military special operators, and a declaration that the U.S. will not tolerate any acts of aggression.
Truax asserts that this hard line position will make the world safer. He doesn't believe that the current leadership has stepped up.
"We believe that America must provide leadership on the world stage," Truax said. "When we do, the world is safer. In the absence of American leadership, other actors fill the vacuum and chaos tends to occur. This is happening now. The world is devolving into chaos because of Barack Obama's lead-from-behind leadership style."
The government of the U.S. is not safe from the Blueprint either. It asks for a reduction in government influence seeking to reduce non-security budgets by 25 percent over four years, ban government unions and eliminate the Department of Education, disavow government bailouts and corporate subsidies, repeal Obamacare, and amend the constitution to require a balanced federal budget, term limits, and that all laws apply equally to Congress and the President.
Truax places an emphasis on individual freedom over the long reach of the government. He believes that the path on which the U.S. is walking leads to a dark and perilous outcome.
"America was founded on the principle of limited government," he said. "Our founders correctly understood that big government results in less freedom and ultimately, tyranny. We are dangerously veering toward that outcome."
Truax believes that America can reform, regroup and restore its former glory. So far, the response to Restoration PAC has been encouraging.
"We have run hard-hitting, effective TV ads in Wisconsin, Colorado, New Hampshire, South Carolina and District of Columbia, in addition to digital efforts in other states," he said. "In all cases, we have moved poll numbers and persuaded people. We are planning to do more as the election nears in November."
The plans do not end in November, however. Truax expects to do great things with Restoration PAC, concluding that the group is willing to engage in the long-term battle for the future of America.
"We have big plans for Restoration PAC and Restoration Action," Truax said. "We want to stay in the fight to restore America's greatness. It a fight that is critically important to our children's future, and we will not back down until the turnaround is complete."
Want to get notified whenever we write about any of these organizations ?
Next time we write about any of these organizations, we'll email you a link to the story. You may edit your settings or unsubscribe at any time.
Sign-up for Alerts
Organizations in this Story
Doug Truax for U.S. Senate • Restoration PAC
More News