Illinois Sixth Congressional District candidate Jeanne Ives (R-Wheaton)
Illinois Sixth Congressional District candidate Jeanne Ives (R-Wheaton) wears her wide-reaching Republican support like a badge of honor.
GOP leaders far and near have stepped forward to endorse Ives in her run against incumbent U.S. Rep. Sean Casten (D-Downers Grove), including Cook County Republican Party Chairman Sean Morrison, national committeewoman Demetra Demonte, Lake County Republican Party Chairman Mark Shaw and former Congressman Peter Roskam (R-Wheaton). Ives has also garnered public support from such conservative organizations as the Club for Growth, House Freedom Caucus and FreedomWorks.
"I am honored to have a wide base of support throughout the Republican Party both locally and nationally," Ives told the DuPage Policy Journal. "What everyone knows is that the Democrats have no answers to the most challenging problems facing Americans."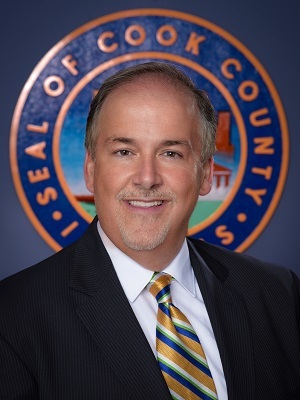 Cook County Republican Party Chairman Sean Morrison
Ives, who served six years as state representative in the 42nd District and narrowly lost out to Gov. Bruce Rauner in the 2018 Republican primary, hopes to restore "honor and integrity" to the position.
"The Democratic leadership in Illinois is under investigation from the governor on down," Ives said. "Meanwhile, Casten and his fellow congressional Democrats stay silent on all the scandals embroiling [Illinois House Speaker] Mike Madigan (D-Chicago) and his cronies."
Madigan has recently come under even more fire after an email was discovered in which one of his longtime associates reportedly referenced a rape cover-up.
Morrison argues that Ives, a West Point graduate who served six years in the U.S. Army, is the perfect person to help restore honor in government.
"In the [Sixth District] race, only Jeanne Ives has a record of standing up to corrupt insiders and powerful party leaders as well as unapologetically advancing government reform and transparency legislation," Morrison said in a press release. "I know Jeanne's resolve and understand her principles. That's why I am endorsing Jeanne Ives, and encouraging Cook County voters to look past headlines to get to know her real record."
Ives was recently feted at a national fundraiser in Washington D.C. that was attended by U.S. House Minority Leader Kevin McCarthy.
"The state is hungry for principled, ethical leadership," Ives said. "I called out the scams played against Illinoisans while a legislator, and I will do the same as a congresswoman."