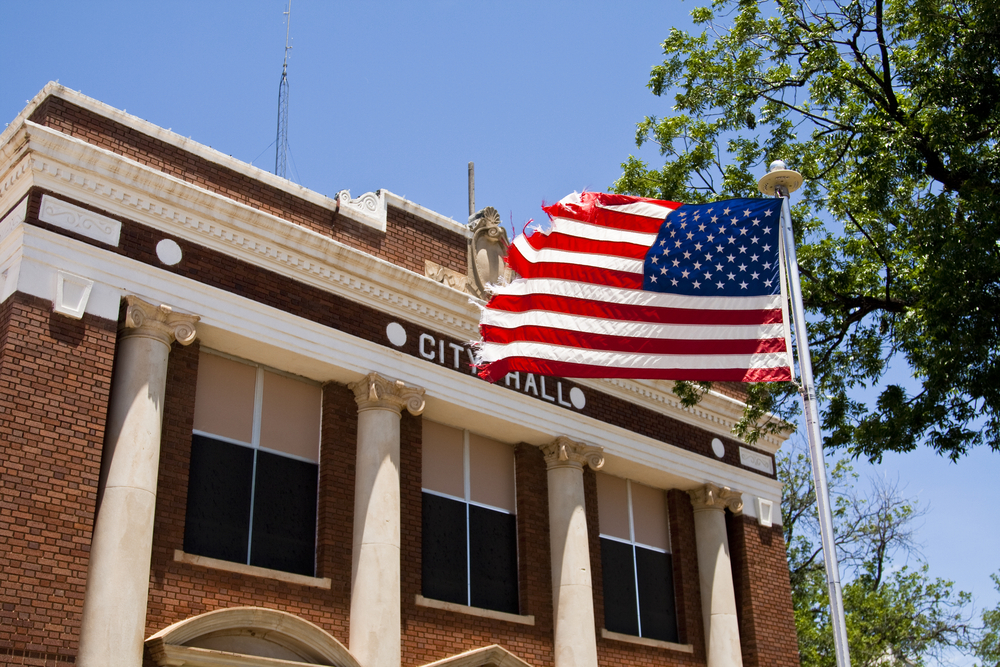 City of West Chicago issued the following announcement on Nov. 13.
DuPage County State's Attorney Robert B. Berlin and Wheaton Chief of Police Bill Murphy announced that bond has been denied for a Calumet City man accused of stealing approximately $40,000 worth of merchandise from a Wheaton Sprint store. Denzel Furance, 20 (d.o.b. 12/24/1998) of 1900 Wilson Avenue, appeared at a bond hearing Nov. 12, where Judge Jeffrey MacKay ordered Furance to be held without bond. Furance has been charged with one count of Armed Robbery (Class X Felony) and three counts of Aggravated Unlawful Restraint (Class 3 Felony.)
At approximately 8:08 p.m., Nov. 8, 2019, Wheaton Police officers responded to a call of an armed robbery at the Sprint store located at 212 Danada Square West. Officers began an investigation and learned that at approximately 7:45 p.m. that evening, a man, later identified as Furance, allegedly entered the store armed with a semi-automatic weapon and wearing a mask, medical gloves and a hooded sweatshirt.
Once inside the store, it is alleged that Furance ordered two employees at gunpoint to a back storage room where a third employee was located along with products and the store safe. It is alleged that Furance ordered one of the victims at gunpoint to bind the wrists and ankles of the other two employees with duct tape. It is alleged that Furance then bound the wrists and ankles of the third victim with duct tape. It is alleged that Furance then ordered the employees to open the safe containing electronic devices. It is further alleged that Furance then placed approximately fifty-eight items from the store into garbage bags he had brought with him. It is alleged that Furance then covered the mouths and eyes of the three employees with duct tape and exited the store, inadvertently dropping some items on his way out. It is further alleged that several minutes later, Furance returned to the store to retrieve the items he had previously dropped and then fled the scene. The investigation led authorities to Furance, who was apprehended in Lansing, Ill., on Nov. 11.
"It is alleged that Mr. Furance armed himself, disguised his identity and terrorized three individuals just trying to make an honest living," Berlin said. "With the holiday season fast approaching, we will do whatever we can to keep store employees and shoppers safe and anyone suspected of this type of brazen behavior will be met with the full force and effect of the law. Through the outstanding police work of the Wheaton Police Department, with assistance from the Lansing and Calumet City Police Departments, Mr. Furance was identified, apprehended and will face a significant amount of time behind bars if found guilty. I would also like to thank Assistant State's Attorney Katie Rowe for her efforts in preparing a strong case against Mr. Furance."
"I am extremely proud of the dedication and professionalism displayed by our officers, detectives, and supervisors," Chief Murphy said. "They understood the severity of the crime and the ongoing risk the suspect posed to the public. Their diligence and dedication allowed us to bring a swift resolution to this incident thus ensuring the safety of our community. Three people were allegedly terrorized by Mr. Furance, and he will now answer for those crimes. We are thankful for those agencies and entities who assisted us with this investigation."
The most serious charge Furance faces, the Class X Felony, is non-probationable and punishable by a minimum of 6 and a maximum of 30 years in the Illinois Department of Corrections. Because it is alleged that Furance was armed with a gun, if found guilty, he faces an automatic 15-year enhancement to his sentence, which will be served at 85%. His next court appearance is scheduled for Dec. 5, 2019, in front of Judge MacKay for arraignment.
Members of the public are reminded that this complaint contains only charges and is not proof of the defendant's guilt. A defendant is presumed innocent and is entitled to a fair trial in which it is the government's burden to prove his or her guilt beyond a reasonable doubt.
Original source can be found here.
Source: City of Wheaton