With a stated commitment of "moving Illinois toward more renewable and clean-energy sources," Illinois state Rep. Grant Wehrli (R-Naperville) has been appointed to the Illinois Offshore Wind Energy Economic Development Policy Task Force.
"Concern for the environment is not a partisan issue, and it is an honor to be selected for service on this important task force," Wehrli said in a press release. "I look forward to working on this bipartisan, comprehensive panel to produce legislative recommendations to further develop Illinois' offshore wind energy."
Though it was created seven years ago, Wehrli and company are being counted on to jumpstart the efforts of the task force, which for the last several years has largely been dormant. With the recent passage of Public Act 101-283, interest in such efforts have again picked up steam.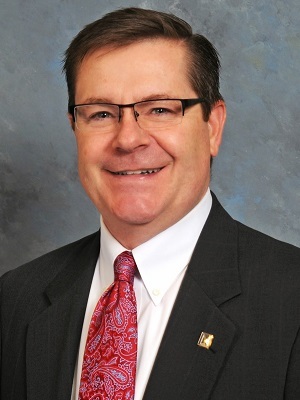 Illinois state Rep. Grant Wehrli (R-Naperville)
In "analyzing and evaluating policy and economic options to facilitate the development of offshore wind energy," the panel is expected to make its recommendations to Gov. J.B. Pritzker over the next 12 months.
Along with joining the panel, Wehrli has emerged as one of the public faces in the fight to impose a statewide ban on flavored nicotine products. He recently appeared on a segment for Naperville's Public Television station where he touted House Bill 3887, which would include a ban on products that include THC, or the active ingredient in cannabis.
"Flavored nicotine products lure kids into a deadly addiction," Wehrli said during one segment. "When nicotine is flavored to taste like cotton candy, chocolate, strawberry or other enticing tastes, children are being targeted. We are just now learning how damaging and deadly these new nicotine delivery systems are and we need to do everything we can to keep these products away from kids."
HB 3887 would prohibit nicotine retailers from "selling, offering for sale or possessing with the intent to sell, any flavored tobacco product." The ban would also include solutions for use in e-cigarettes, with those found in violation subject to fines of as much $500 per item.