Illinois state Rep. Grant Wehrli's (R-Naperville) push for a statewide ban on flavored nicotine products is picking up steam.
Wehrli recently appeared on a segment for Naperville's Public Television station where he touted House Bill 3887, which would include a ban on products that include THC, or the active ingredient in cannabis.
"Flavored tobacco products lure kids into a deadly addiction," Wehrli said in the segment. "When nicotine is flavored to taste like cotton candy, chocolate, strawberry or other enticing tastes, children are being targeted. We are just now learning how damaging and deadly these new nicotine delivery systems are and we need to do everything we can to keep these products away from kids."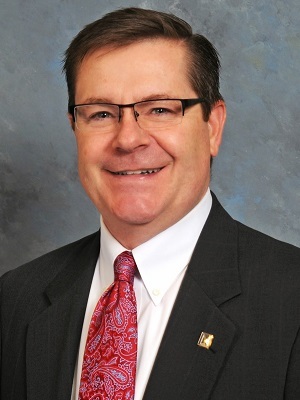 Illinois state Rep. Grant Wehrli (R-Naperville)
HB 3887 would prohibit tobacco retailers and their employees from "selling, offering for sale or possessing with the intent to sell, any flavored tobacco product." The ban would also stretch to include solutions for use in e-cigarettes, with those found in violation subject to fines of as much $500 per item.
Manufacturers or distributors found guilty of violations could face civil penalties of up to a $50,000 fine.
"The THC component is unregulated and proving to be fatal," Wehrli said. "We hear more and more every day from the Centers of Disease Control (CDC) of deaths related to vaping THC from around the country. As we learn more about the true dangers of these new methods for ingesting nicotine, we need to act swiftly to protect the health and safety of Illinoisans and especially young people who are targeted by the tobacco industry."
A lifelong resident of Naperville, Wehrli has served in Springfield for the last four years, including as Assistant Minority House Leader since 2018. His 41st District includes all of Naperville and Warrenville.