Community Consolidated School District 89 issued the following announcement on Oct. 22.
Glen Crest Middle School will host a blood drive from 2 to 6:30 p.m. on Wednesday, November 13. The blood drive is open to the community. Anyone who donates on November 13 will receive a $10 gift card to Colonial Café.
Appointments will be honored first. To schedule a time, go to: https://donate.illinois.versiti.org/donor/schedules/drive_schedule/5579613
You can also call or text your name and desired time to Camille from Versiti Blood Center of Illinois at (847) 305-9998 to be added to the schedule.
Blood donation is a simple four-step process: registration, medical history, donation, and refreshments. Blood donation usually takes about 10 to 12 minutes. The entire process, from arrival to exit, takes about an hour.
Donors can speed up the process by using VersiPASS, which allows them to fill out basic medical screening questions from their phone on the morning of their donation. You can learn more about VersiPASS here: https://www.versiti.org/versipass/illinois
The lives of approximately 4.5 million Americans are saved each year by blood transfusions. Are you nervous about donating blood? Overcome your anxiety by listening to CCSD 89 staff members talk about their experience in this video: https://youtu.be/p8vd_Dv_9TU
Versiti Blood Center of Illinois (formerly Heartland Blood Centers) provides blood to hospitals across the Midwest. Glen Crest has become a regular host site. The school will host its next blood drive on January 8, 2020. For more information, go to www.ccsd89.org/blood
Original source can be found here.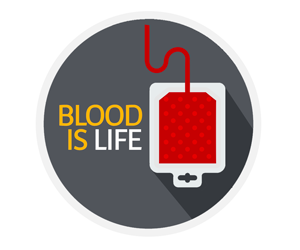 Source: Community Consolidated School District 89