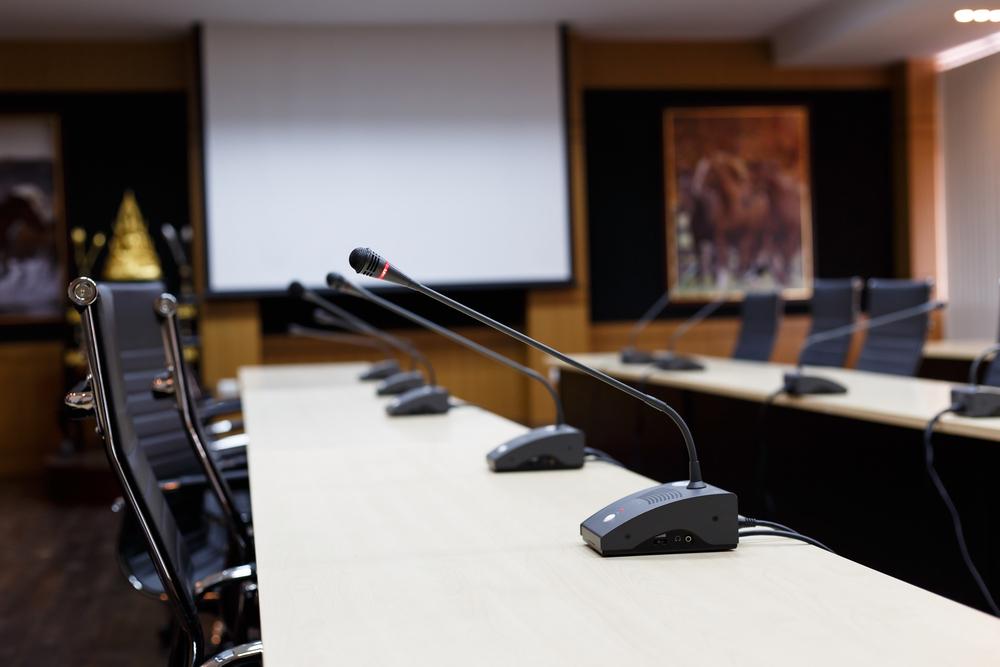 Glenbard Township High School District 87 Board of Education met Sept. 9.
Here is the minutes provided by the board:
CALL TO ORDER
President Weinstock called the meeting to order at 7:02 p.m.
PLEDGE OF ALLEGIANCE
President Weinstock led in the Pledge of Allegiance and extended a welcome to all in attendance.
ROLL CALL
Members present on roll call: DeLaRosa, Friend, Jendras, Kenwood, Mueller, Vera and Weinstock. Members absent: none.
INTRODUCTIONS
The newly hired faculty for the 2019-2020 school year were introduced to the Board of Education by Dr. Raquel Wilson, Ms. Joan Witkus, Mr. John Healy, Ms. Sandra Coughlin, Dr. Rebecca Sulaver, Ms. Janet Cook and Ms. Dawn Langdon. New employees included:
Directions
Antonio Garcia, Social Studies Teacher
Glenbard East
Albert Biancalana, Dean of Students; Tyler Buss, Science Teacher; Samantha Dvorak, Special Education Teacher; Jeannine Glavas, School Nurse; Kelly Markworth, Physical Education Teacher; Miranda Moses, Mathematics Department Chair; Beth O'Reilly, English Teacher; Ashley Patterson, Mathematics Teacher; Megan Quinn, School Social Worker Interventionist; Lizette Ramirez, School Counselor; Syeda Raza, Science Teacher; Marissa Ristich, School Psychologist Interventionist; Celeste Rodriguez, Dean of Students; Michelle Theisen, Special Education Teacher; and Daniel Voss, Mathematics Teacher.
Glenbard North
Travis Cherry, Physical Education Teacher; Samantha Christoff, Special Education Department Chair; Miguel Dominguez Carreno, Science Teacher; Angelo Dorio, Physical Education & Social Studies Teacher; Thomas Foster, English Teacher; Karoline Giza, English Teacher; Atif Hussain, Technology and Engineering Teacher; Lia Koonce, Science Teacher; Stephanie Kuecker, Special Education Teacher; Teresa Orlow, Science Teacher; Tina Rogus, Social Studies Teacher; and Trista Wentworth, Special Education Teacher.
Glenbard South
Jonathan Bergin, Physical Ed/Health/Driver Ed Department Chair; Elizabeth Hutchinson, Music Teacher; Melissa Hyder, School Counselor Jose Jaramillo, Assistant Principal for Student Services; Caicina Jones, School Psychologist Interventionist; Louise Loewer, Special Education Teacher; Ruben Rodriguez, Social Studies Department Chair; and Jessica Santee, Assistant Principal for Instruction
Glenbard West
Thomas Barlow, Dean of Students; Ronald Brock, Business Teacher; Brenda Czabaj, World Languages Teacher; Theresa Kim, ELL/Mathematics Teacher; Michael Langhurst, Special Education Teacher, Marissa Mersch, Special Education Teacher; Jennifer Panici, Special Education and English Teacher, Miles Ritchie, Science Teacher; and Philip Wicyk, Business & Computer Science Teacher.
Transitions Site
Kelly Cox, Special Education Teacher; Dawn Langdon, Transitions Supervisor; and Kevin Molidor, Special Education Teacher.
There was a brief recess in the meeting for a reception for the honorees. The Board of Education meeting reconvened at 7:40 p.m.
ADOPTION OF MINUTES
The following amendments to the August 26, 2019 minutes were agreed upon: "Board member DeLaRosa arrived at 6:23 p.m. 6:15 p.m." and "It is estimated that a late start school day would come at a cost of approximately $4.5 million $2.5 million to Glenbard and approximately $2 million to our busing partner districts, if there were no change in start & release times at the elementary districts."
Kenwood moved and Friend seconded THAT THE BOARD APPROVE THE MINUTES OF THE AUGUST 26, 2019 REGULAR MEETING AS PRESENTED. On roll call voting "Aye": Friend, Jendras, Kenwood, Mueller, Vera, DeLaRosa and Weinstock. Voting "Nay": None. The motion carried.
BOARD COMMITTEE REPORTS
Finance & Facility Committee
Ms. DeLaRosa informed that the Finance & Facility Committee met this evening. Discussion items included Technology Center of DuPage payment, the Directions credit recovery program, the new AbiterPay referee payment system, Transition sites expenditures, and Glenbard West entryway security. Referencing 2019 financial benchmark data, DeLaRosa highlighted the quality of education that Glenbard provides at a cost per student of $17,315 versus DuPage high schools average per student cost of $18,046.
Other discussion items included the approval of the August 12, 2019 minutes, review of accounts payable and monthly reports.
Friend moved THAT THE BOARD ADOPT THE RESOLUTION TITLED "RESOLUTION APPROVING THE SEPTEMBER 9, 2019 INVOICES FOR PAYMENT.
September 9, 2019
Education Fund............................................................................... $ 1,221,810.16
Operations & Maintenance Fund..................................................... $ 324,826.68
Debt Service ................................................................................... $ 0.00
Capital Projects............................................................................... $ 0.00
Transportation................................................................................. $ 15,255.97
Interim – Checks............................................................................. $ 129,663.71
Interim - ACH Transactions............................................................. $ 3,817.46
Interim – Wire Transfers.................................................................. $ 3,525,919.27
TOTAL ............................................................................................ $ 5,221,293.25
On roll call voting "Aye": Jendras, Kenwood, Mueller, Vera, DeLaRosa, Friend and Weinstock. Voting "Nay": None. The motion carried
Communication, Legislation & Partnerships Committee
Mr. Friend said that the September 16, 2019 meeting will be cancelled. The Legislative Education Network of DuPage County (LEND) meeting will begin at 8:00 a.m. on September 20th at District 88. The next committee meeting will be held October 21st.
Policy Committee
Ms. Jendras stated the committee met earlier that evening and discussed and approved three items: Administrative Procedure 7:10-AP1 Accommodating Transgender Students or Gender Non-Conforming Students, Policy 7:260 Exemption from Physical Education, and Policy 7:180 Prevention of and Response to Bullying, Intimidation, and Harassment. The next committee meeting will be held October 28th.
Student Performance & Achievement Committee
Ms. Vera noted the committee met on September 4, 2019 and they heard a presentation by social studies teachers Mr. Neil Cruz and Ms. Marisol Pulido on the new Latin American history course being offered this fall. Also discussed were the new teacher and student resources being implemented for all AP courses this year. There is a major shift in the AP exam enrollment from March 2020 to early fall 2019. The committee heard an update on the 2019 summer school program and had a brief update of the career pathways that are planned for this year. The Board will be hearing the summer school presentation later in the meeting and can expect to hear a career pathways presentation in February. The next committee meeting will be held in October.
President Weinstock thanked the committee chairs for their reports.
BOARD MEMBER REPORTS
Parliamentarian Friend reminded Board members to register for the October 30th IASA DuPage Division Fall Dinner. He also mentioned two optional and free conferences hosted by our law firms at Hamburger University in Oak Brook: Scariano, Himes & Petrarca's 2019 Annual School Law Seminar on September 28th and Franczek's October School Law Conference on October 4th.
Board President Weinstock said that the Insurance Committee met recently and the 2020 rate increases are expected to be 0.4% for the HMO and 2% for the PPO. There would be no rate increase for Delta Dental.
Ms. DeLaRosa noted that a former Glenbard West student is somewhat of a "distinguished alumni" as she is the lead guitarist with pop band Clairo. She performed on Jimmy Kimmel last week and will be on the Ellen show on September 17th.
PUBLIC PARTICIPATION – AGENDA RELATED ONLY
President Weinstock asked if there was anyone from the audience who would like to address the Board regarding any of this evening's agenda items. There were no requests to address the Board.
ACTION ITEM(S)
A. Consent Items
(ADOPTION BY THE BOARD OF EDUCATION OF THE FOLLOWING CONSENT ITEMS MEANS THAT ALL ITEMS APPEARING IN THIS SECTION ARE ADOPTED BY ONE SINGLE MOTION, UNLESS A MEMBER OF THE BOARD OR THE SUPERINTENDENT REQUESTS AN ITEM TO BE REMOVED TO BE CONSIDERED SEPARATELY OR AMENDED. A ROLL CALL VOTE OF THE MEMBERS OF THE BOARD MUST BE TAKEN ON THE ITEM.)
Superintendent Larson provided an overview of each of the consent items listed below.
1. Recommend that the Board approve the following personnel changes.
2. Recommend that the Board approve the following educational tours and field trips as presented.
| | | | | | | |
| --- | --- | --- | --- | --- | --- | --- |
| School | Destination | Purpose | Dates | Group/Course | # Students | Faculty |
| West | University of Virginia, Charlottesville, VA | National Model UN competition | 11/14 – 11/17/19 | Model UN Team | 18 | Rick Kotrba plus 3 chaperones |
| East | Oceanographic Institute, Woods Hole, MA | To participate in cutting-edge marine biology workshop | 11/10 – 11/17/19 | AP Biology students | 5 | Thomas Martinez plus 3 chaperones |
3. Recommend that the Board approve the letters of agreement regarding cooperative library services between District 87 and the Glen Ellyn, Helen Plum Memorial, Carol Stream and Glenside public libraries for the 2019- 2020 school years.
Annually the Glen Ellyn Public Library, Helen Plum Memorial Public Library, Carol Stream Public Library and the Glenside Public Library District enter into an agreement specifying reciprocal services to be provided by each institution on behalf of students and staff at Glenbard North, Glenbard South, Glenbard East, Glenbard West and the Directions Program at the Technology Center of DuPage.
Friend moved and Jendras seconded TO APPROVE CONSENT ITEMS "A" 1 – 3 LISTED ABOVE. On roll call voting "Aye": Mueller, Vera, DeLaRosa, Friend, Jendras, Kenwood and Weinstock. Voting "Nay": None. The motion carried.
SUPERINTENDENT'S REPORT
Dr. Larson reported on the following:
1. The District received the following donation:
| | | | |
| --- | --- | --- | --- |
| Individual/Organization | Amount | Purpose | Building |
| Fidelity Charitable c/o Goyak Family | $150.00 | The Young Conservatives Club | West |
2. We received a $300,000 security grant through the State of Illinois Department of Commerce & Economic Opportunity. These funds will be invested in security cameras, server equipment and upgrades to exterior cameras throughout the district.
3. We had a great turnout at open houses. Parents and guardians heard from administrators, visited classrooms and had the opportunity to meet with school counseling staff. Open house is part of our home/school partnership, which is critical to ensuring that students reach their goals.
4. Our Board of Education is one of 19 boards of education to earn School Board Governance Recognition from the Illinois Association of School Boards. The recognition acknowledges school boards that practice effective governance as identified in the IASB'S Foundational Principles of Effective Governance. Our Board members participate in a variety of board development programs and events and develop the skills, knowledge and abilities that are key to good governance. The award will be presented at the IASB DuPage division meeting in October.
5. Congratulations to Board of Education Parliamentarian Bob Friend on maintaining his Master Board Member status with the Illinois Association of School Boards (IASB). The Master Board Member Program recognizes school board members' service and participation in various IASB and/or National School Board Association activities within and beyond their school districts. Bob will be honored at the IASB's DuPage division dinner next month.
6. Community members are encouraged to attend the following events:
• B-PAC: Glenbard Bilingual Parent Advisory Committee and GPS: Glenbard Parent Series in Spanish present Transitions Toolkit and Minimizing College Debt at 6 p.m. Sept. 12 at Glenbard North
• GPS event: Financial Aid Seminar: Conquering the Challenges of College Costs at 10:30 a.m. Sept. 14 at Glenbard South
• GPS event: Signs and Symptoms of Youth Suicide-Continuing the Conversation with Students and Parents at 7 p.m. Sept. 18 at Glenbard West
• GPS event: iGen: Why Today's Super-Connected Kids are Growing Up Less Happy and Completely Unprepared for Adulthood at 7 p.m. Sept. 20 at College of DuPage
• GPS event: In the Spirit of Excellence: Achieving the Dream and Academic Recognition Event at 11:30 a.m. Sept. 21 at Marquardt School District 15 Administration Center
Additionally, Board member Vera will be presenting with the Chicago Area Translators and Interpreters Association (CHICATA) "Provision of Language Assistance Services in a School Setting" on Saturday, September 14th, at College of DuPage from 2:30 – 5:00 p.m.
DISCUSSION ITEMS
2019 Summer School Report
Summer school principals Mr. Tim Delap, Mr. Mike Souza, and Ms. Amy Velasquez presented highlights of the 2019 program and areas in which we hope to improve summer school for 2020. The presentation included a review of the credit and bridge course enrollment and a discussion of the impact of these courses. The principals also discussed partnerships developed with our sender districts to provide programming to rising 7th and 8th graders before they come to Glenbard. Next year's goals are to improve curriculum articulation with summer school teachers and to continue efforts to find ways to recruit a higher percentage of Glenbard staff in the summer school teaching ranks. The principals emphasized the benefits of their partnerships with their middle school summer school liaisons.
Dr. Larson thanked the Board for their commitment to the Glenbard summer school program and thanked the principals for their hard work all year long.
NEW BUSINESS
There was no new business.
BOARD MEMBER REQUESTS
Ms. Mueller asked if Ms. Gilda Ross and the Glenbard Parent Series (GPS) could find a speaker or a facilitator to help the community build a better understanding about transgender individuals/gender diversity.
PUBLIC PARTICIPATION - GENERAL
President Weinstock asked if there was anyone from the audience who would like to address the Board. There were no requests to address the Board.
ADJOURNMENT
At 8:26 p.m. Kenwood moved and Jendras seconded THAT THE MEETING ADJOURN. On roll call voting "Aye": Vera, DeLaRosa, Friend, Jendras, Kenwood, Mueller and Weinstock. Voting "Nay": None. The motion carried.
https://v3.boardbook.org/Public/PublicItemDownload.aspx?mk=50345098&fn=minutes.pdf