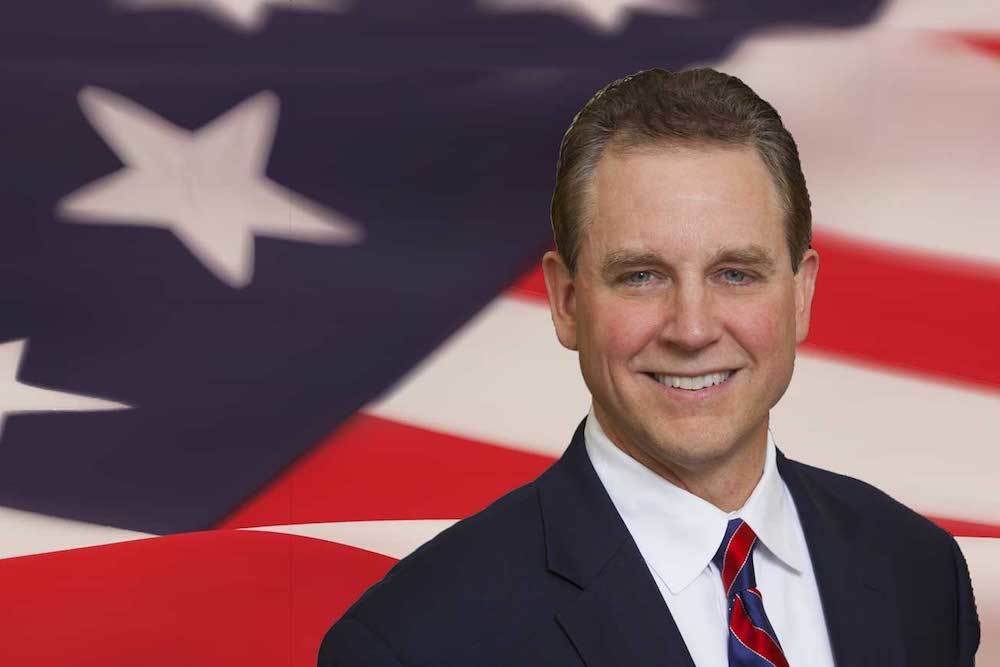 Sixth Congressional District candidate Jay Kinzler (R-Glen Ellyn)
As a 6th Congressional District candidate vying in the Republican primary for the right to face incumbent U.S. Rep. Sean Casten (D-Downers Grove), Jay Kinzler of Glen Ellyn wants to see the race remain about the issues.
"The reason I'm running is I'd like to get to Washington and put an end to all this back-and-forth acrimony and bickering and get to the work of the people," Kinzler, a surgeon, told the DuPage Policy Journal. "I think Republicans and Democrats need to realize we're here as public servants and not to try to forward our own personal agendas, enrich ourselves and grandstand."
The debate over what should be acceptable when it comes to campaign politicking has taken on a renewed sense of urgency in light of former state Rep. Jeanne Ives (R-Wheaton), also a 6th Congressional District Republican primary challenger, alleging that fellow candidate Evelyn Sanguinetti's campaign supported and bankrolled a so-called "push poll" in an attempt to paint Ives in a negative light. The poll allegedly highlighted claims that Ives is the "favorite Republican" of longtime House Speaker Mike Madigan (D-Chicago).

Sixth Congressional District candidate Jeanne Ives (R-Wheaton)
Ives claimed the poll essentially amounted to a repeat performance for Sanguinetti, who was on the ticket with then-Republican Gov. Bruce Rauner in 2018 when he and Ives faced off in the GOP primary and he resorted to similar tactics. Push polls are defined as ones where negative information is provided about the candidate not favored by the group paying for the survey just before the person being surveyed is asked which candidate they prefer.
"I don't believe in dirty politics," Kinzler said. "I think our constituents want more than that. I would hope, just as I've done in my medical practice, we'd work as a team. I've told people if we ran our hospitals the way they run Washington, most of our patients probably wouldn't survive. The Republican Party has had a lot of infighting, especially at the governor's level with Rauner and Jeanne Ives, and I look at this congressional race as kind of Round 2 of the battle as they're going to pick up where they left off."
Sanguinetti quit the congressional race on Friday.
"Although I firmly believe that I can and will win the nomination if I stayed in the race, the question in my mind is at what cost," she said in a statement. "There has been enough destruction in the Republican Party from past election cycles and I choose not to contribute further to it by engaging in a costly and negative campaign against my opponents."
Five months remain before voters go to the polls for primary voting, where Kinzler and Ives will face off for the right to battle Casten in the general election in November 2020.