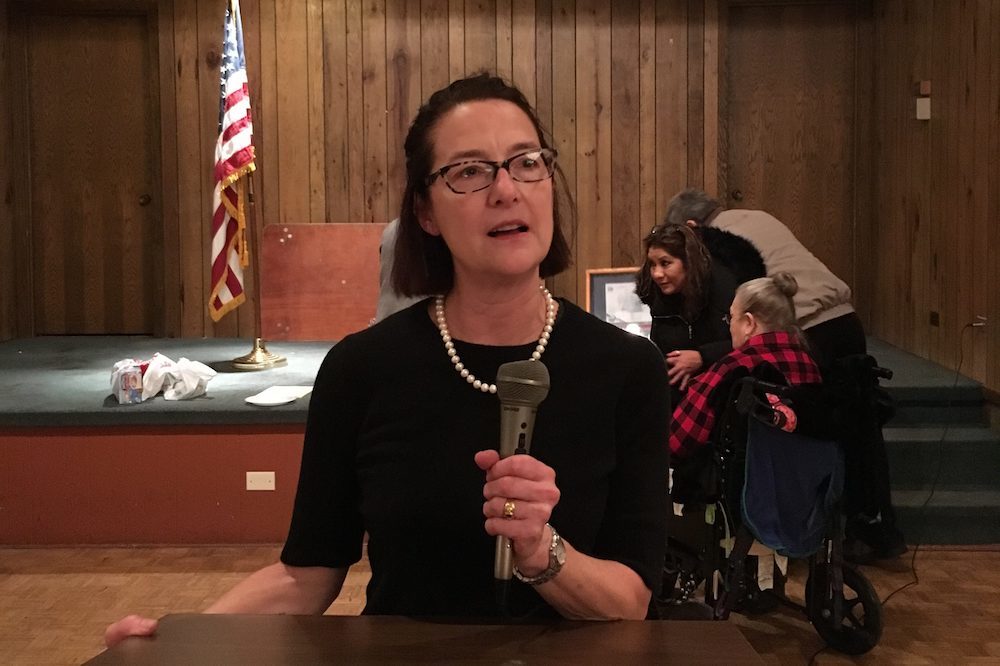 Illinois state Rep. Amy Grant (R-Wheaton)
Illinois state Rep. Amy Grant (R-Wheaton) was one of the driving forces behind Senate Bill 1813, which stipulates that electronic records and signatures can now serve to satisfy any statutory mailing or disclosure requirement in transactions involving credit unions.
Recently approved by Gov. J.B. Pritzker, the new law also increases a credit union's aggregate loan amount and the total amount of funds along with installing a number of changes that were pushed for by the Illinois Credit Union League.
"Credit unions are neighborhood necessities that help support local communities and thereby the state's economy," Grant said in a press release. "It's important we make sure that Illinois is a place where they can thrive. I believe this was an important step to keep our credit unions competitive. This law makes it easier for credit unions to do business in Illinois."

Illinois Gov. J.B. Pritzker
Since arriving in Springfield early this year, Grant has made fiscal concerns an important part of her mission. She recently co-sponsored House Bill 834, which prevents employers from inquiring about job applicants' salary histories as part of the fight to exact equal pay for women.
Grant has also pushed property tax reform and was recently appointed to the bipartisan Property Tax Relief Task Force, created to study the issue and make recommendations to Pritzker's office.
"With pension debt as of the end of the 2018 fiscal year topping out at over $136 billion dollars, something must be done to lower this," Grant recently posted on her website. "With increased contributions from employees, the tax burden on Illinois residents will be lessened."