Sterigenics
Thirty-two injury lawsuits were filed this week against a Willowbrook company, Sterigenics, with a sterling record of complying with emission rules set down by state and federal law.
The lawsuits cite Sterigenics' use of ethylene oxide (EtO) to sterilize medical equipment as a cause of their cancers and other health issues. They add to the 11 that have already been filed in Cook County Circuit Court.
Multiple media outlets quoted a Sterigenics spokesman as saying that the company "has consistently complied with applicable regulations. We intend to vigorously defend against them."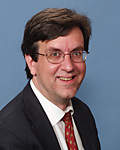 Rich Trzupek
The panic in the Willowbrook area over EtO is based not on science but is a media concoction, air quality expert and author Rich Trzupek told the DuPage Policy Journal.
The levels of EtO released by Sterigenics – levels allowed under its permits – were far too low to cause cancer or other health problems, he says.
In a recent commentary published in the Examiner, Trzupek called out lawmakers State Rep. Jim Durkin (R-Western Springs), State Sen. John Curran (R-Downers Grove) and State Rep. Deanne Mazzochi (R-Elmhurst) for filing an amicus brief in response to an agreement with the Illinois Environmental Protection Agency to allow the plant to reopen. Since February, Sterigenics has been under a seal order from the Illinois Environmental Protection Agency.
"The stooges accept the premise that Sterigenics has presented a unique health risk to its host community," Trzupek wrote. "They do so not based on actual data or EPA research, but on Chicago Tribune reporter Michael Hawthorne's personal interpretation of available data and EPA research. The fact is that Hawthorne applied a microscope to Sterigenics' operations and, should he or anyone else chose to apply the same degree of magnification to virtually any other facility in the state of Illinois that emits toxic compounds – and we're talking tens of thousands of facilities – he could reach the same apparently terrifying conclusions."
He further noted that the state wisely chose not to take legal action against the company; it would have squandered millions of taxpayer dollars in a lost cause.
"Collecting fines for violation of the law or regulations requires proof of actual violations," he wrote. "The state had NO CASE. None. Nada. Zippo. Zilch. Pursing this case would be like accusing a motorist of reckless driving for doing 30 miles per hour in a 35 miles-per-hour zone on the grounds that the speed limit should have properly been set at 20 miles per hour."
The agreement with the Illinois EPA to reopen the plant calls for new emission controls tighter than the requirements in a tough, new law hurried through the General Assembly and signed by Gov. J.B. Pritzker in June. The company also agreed to donate $300,000 towards community and environmental projects.
On July 24, a DuPage County judge delayed a ruling on the agreement to give residents time to comment.