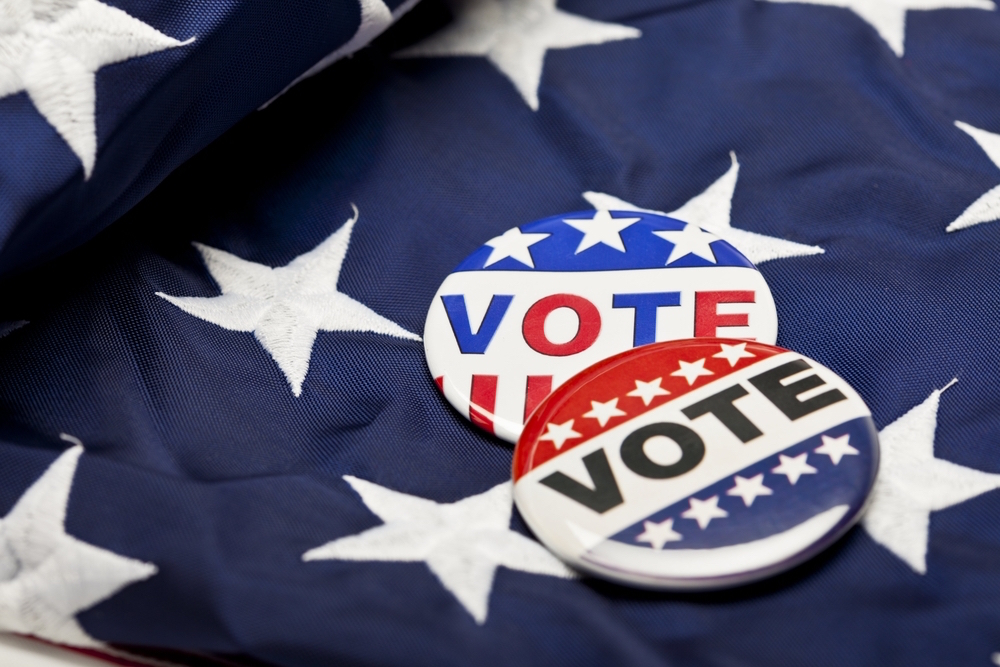 Illinois
HB3471
passed the state Senate on May 22.
The bill, as it was introduced in the House by Rep. Monica Bristow (D-111) on Feb. 15, will amend the Illinois Insurance Code, according to the General Assembly website.
The measure passed the House on April 9. Assuming the House concurs with the Senate, the measure will be sent to the governor to decide if it should be signed into law.
How Members of the Illinois State House Voted on HB3471
Rep. Yehiel M. Kalish (D-16)
Rep. Lamont J. Robinson, Jr. (D-5)
Rep. Darren Bailey (R-109)
Rep. Anthony DeLuca (D-80)
Rep. Rita Mayfield (D-60)
Rep. Marcus C. Evans, Jr. (D-33)
Rep. Frances Ann Hurley (D-35)
Rep. Justin Slaughter (D-27)
Rep. LaToya Greenwood (D-114)
Rep. Dave Severin (R-117)
Rep. Deanne M. Mazzochi (R-47)
Rep. Camille Y. Lilly (D-78)
Rep. Celina Villanueva (D-21)
Rep. Maurice A. West, II (D-67)
Rep. Margo McDermed (R-37)
Rep. Keith P. Sommer (R-88)
Rep. Will Guzzardi (D-39)
Rep. David McSweeney (R-52)
Rep. Terri Bryant (R-115)
Rep. Melissa Conyears-Ervin (D-10)
Rep. Joe Sosnowski (R-69)
Rep. Randy E. Frese (R-94)
Rep. Daniel Didech (D-59)
Rep. Kelly M. Cassidy (D-14)
Rep. Mary E. Flowers (D-31)
Rep. Kathleen Willis (D-77)
Rep. La Shawn K. Ford (D-8)
Rep. Michael J. Zalewski (D-23)
Rep. Chris Miller (R-110)
Rep. Martin J. Moylan (D-55)
Rep. André Thapedi (D-32)
Rep. Jennifer Gong-Gershowitz (D-17)
Rep. Curtis J. Tarver, II (D-25)
Rep. Brad Halbrook (R-102)
Rep. Michael D. Unes (R-91)
Rep. Sara Feigenholtz (D-12)
Rep. John C. D'Amico (D-15)
Rep. Allen Skillicorn (R-66)
Rep. Andrew S. Chesney (R-89)
Rep. Thomas M. Bennett (R-106)
Rep. Lawrence Walsh, Jr. (D-86)
Rep. Aaron M. Ortiz (D-1)
Rep. Kelly M. Burke (D-36)
Rep. William Davis (D-30)
Rep. Keith R. Wheeler (R-50)
Rep. Jaime M. Andrade, Jr. (D-40)
Rep. Nicholas K. Smith (D-34)
Rep. Thaddeus Jones (D-29)
Rep. Lindsay Parkhurst (R-79)
Rep. Elizabeth Hernandez (D-24)
Rep. Anne Stava-Murray (D-81)
Rep. Natalie A. Manley (D-98)
Rep. C.D. Davidsmeyer (R-100)
Rep. Dan Caulkins (R-101)
Rep. Jonathan Carroll (D-57)
Rep. Mark L. Walker (D-53)
Rep. Charles Meier (R-108)
Rep. Michael Halpin (D-72)
Rep. Patrick Windhorst (R-118)
Rep. Mark Batinick (R-97)
Rep. Kambium Buckner (D-26)
Rep. Tony McCombie (R-71)
Rep. Monica Bristow (D-111)
Rep. Emanuel Chris Welch (D-7)
Rep. Terra Costa Howard (D-48)
Rep. Jehan Gordon-Booth (D-92)
Rep. John M. Cabello (R-68)
Rep. Barbara Hernandez (D-83)
Rep. Michael T. Marron (R-104)
Rep. Carol Ammons (D-103)
Rep. Mary Edly-Allen (D-51)
Rep. Gregory Harris (D-13)
Rep. David A. Welter (R-75)
Rep. Michael P. McAuliffe (R-20)
Rep. Michelle Mussman (D-56)
Rep. Blaine Wilhour (R-107)
Rep. Stephanie A. Kifowit (D-84)
Rep. Norine K. Hammond (R-93)
Rep. Sonya M. Harper (D-6)
Rep. Debbie Meyers-Martin (D-38)
Rep. Thomas Morrison (R-54)
Rep. Lance Yednock (D-76)
Rep. Katie Stuart (D-112)
Rep. Daniel Swanson (R-74)
Rep. Jerry Costello, II (D-116)
Rep. Delia C. Ramirez (D-4)
Rep. Robert Martwick (D-19)
How Members of the Illinois State Senate Voted on HB3471
Sen. Ram Villivalam (D-8)
Sen. Iris Y. Martinez (D-20)
Sen. Dave Syverson (R-35)
Sen. Michael E. Hastings (D-19)
Sen. Steven M. Landek (D-12)
Sen. John F. Curran (R-41)
Sen. Toi W. Hutchinson (D-40)
Sen. Rachelle Crowe (D-56)
Sen. Martin A. Sandoval (D-11)
Sen. Jason Plummer (R-54)
Sen. Patricia Van Pelt (D-5)
Sen. Steve McClure (R-50)
Sen. Christopher Belt (D-57)
Sen. Brian W. Stewart (R-45)
Sen. Thomas Cullerton (D-23)
Sen. Dale A. Righter (R-55)
Sen. Heather A. Steans (D-7)
Sen. Jennifer Bertino-Tarrant (D-49)
Sen. Dan McConchie (R-26)
Sen. Kimberly A. Lightford (D-4)
Sen. William E. Brady (R-44)
Sen. Jacqueline Y. Collins (D-16)
Sen. Neil Anderson (R-36)
Sen. John G. Mulroe (D-10)
Sen. Donald P. DeWitte (R-33)
Sen. Bill Cunningham (D-18)
Sen. Cristina Castro (D-22)
Sen. Emil Jones, III (D-14)
Sen. Napoleon Harris, III (D-15)
Sen. Laura M. Murphy (D-28)
Sen. Ann Gillespie (D-27)
Sen. Jason A. Barickman (R-53)
Sen. Robert Peters (D-13)
Sen. Steve Stadelman (D-34)
Sen. Julie A. Morrison (D-29)
Sen. Scott M. Bennett (D-52)
Sen. David Koehler (D-46)
Sen. Elgie R. Sims, Jr. (D-17)