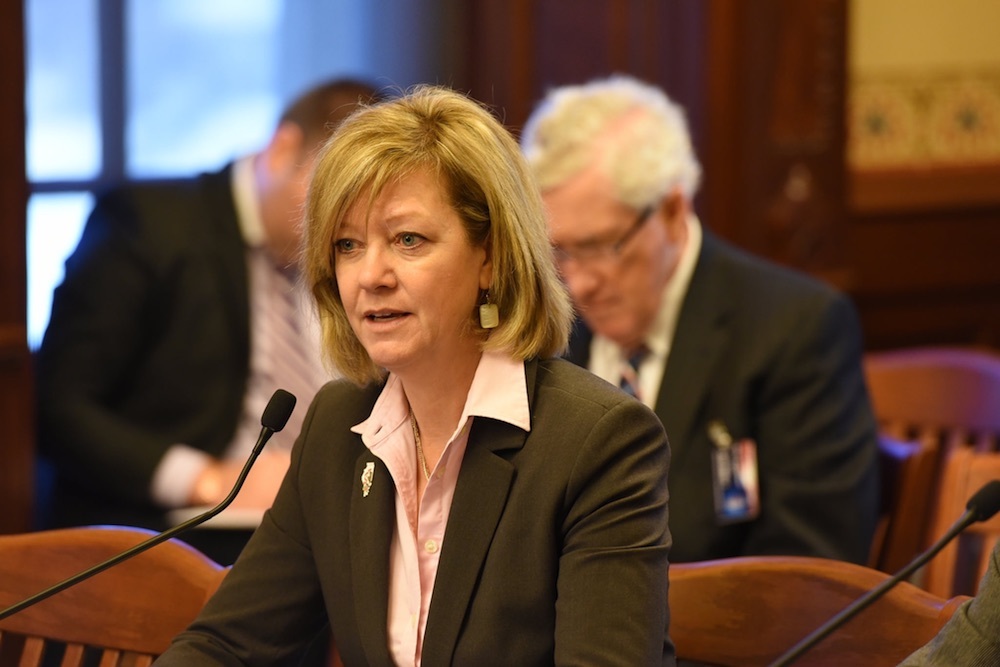 Congressional candidate Jeanne Ives (R-Wheaton) | jeanneives.org
Former GOP state representative and newly announced congressional candidate for the 6th District Jeanne Ives (R-Wheaton) recently blasted Congressman and potential political opponent Sean Casten (D-Downers Grove) for saying one thing and doing another on the issue of climate change.
"The political left would have us believe that Sean Casten is the Sheldon Cooper of climate science," Ives said in a press release after a RollCall.com article detailed the freshmen lawmaker's investment of the Greenleaf Power LLC biomass company. "In reality, he is the Elizabeth Holmes. Positioned as a prolific climate scientist by his party – and himself – Casten is making money off a wood-burning biomass company."
"The process emits climate-warming carbon dioxide into the atmosphere and often means the elimination of living trees that trap carbon emissions," RollCall explained about wood-burning biomass.

U.S. Rep. Sean Casten (D-Downers Grove)
Ives said the evidence makes one thing abundantly clear.
"Sean Casten is a hypocrite to his core," the candidate said. "Unfortunately, aside from a few political blogs, the political class and the media have decided to look the other way rather than do their due diligence. As a result, there are a great of deal voters in the 6th Congressional District who don't know about Mr. Casten. But not for long. Over the next year, we will make sure they know exactly who he is: a crony capitalist who wants to regulate every aspect of their lives."
Ives served as state representative in the 42nd District for six years before narrowly losing out to then-Gov. Bruce Rauner in the Republican primary last November.