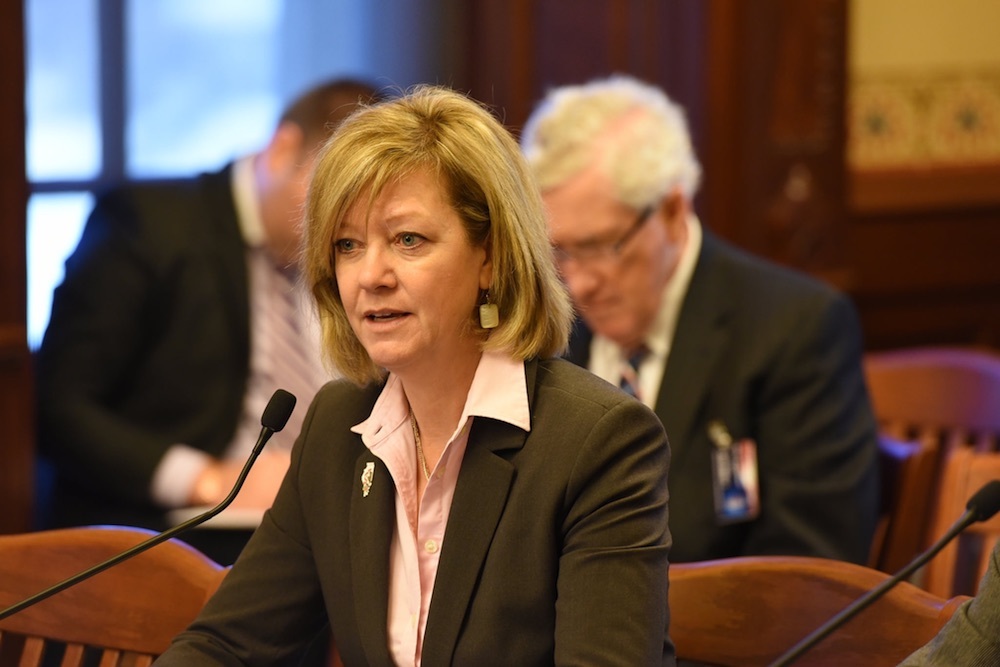 Illinois Representative Jeanne Ives (R-42nd) | jeanneives.org
Illinois Representative Jeanne Ives issued the following announcement on July 31.
This morning, Jeanne Ives, a Republican candidate for Congress (IL-6), issued the following statement in response to a RollCall.com article exposing Casten's investments in a biomass company:
"The political left would have us believe that Sean Casten is the Sheldon Cooper of climate science. In reality, he is the Elizabeth Holmes." said Ives. "Positioned as a prolific climate scientist by his party - and himself - Casten is making money off a wood-burning biomass company, Greenleaf Power LLC."
According to the report, "the process emits climate-warming carbon dioxide into the atmosphere and often means the elimination of living trees that trap carbon emissions."
"This is problematic for two reasons," Ives said. "One: Trees provide a carbon sink. And two: Studies from the Massachusetts Environmental Energy Alliance found that biomass combustion (burning) produces 1.5 times more CO2 than fossil fuels on a per unit basis. According to Steve Gorham, author of the book Outside the Green Box: Rethinking Sustainable Development, Biomass burning releases more CO2 than coal, is more expensive, and results in deforestation.
"If he is the energy expert he portrays himself to be, then he knew the harm of Greenleaf's processes and chose to invest in the company anyway to enrich himself. If he had no
idea what this company was doing, then he is not the expert he claims to be.
"Either way, Sean Casten is a hypocrite to his core," Ives continued. "Unfortunately, aside from a few political blogs, the political class and the media have decided to look the other way rather than do their due diligence.
"As a result, there is a great deal voters in the 6th Congressional District don't know about Mr. Casten. But not for long. Over the next year, we will make sure they know exactly who he is: a crony capitalist who wants to regulate every aspect of their lives."