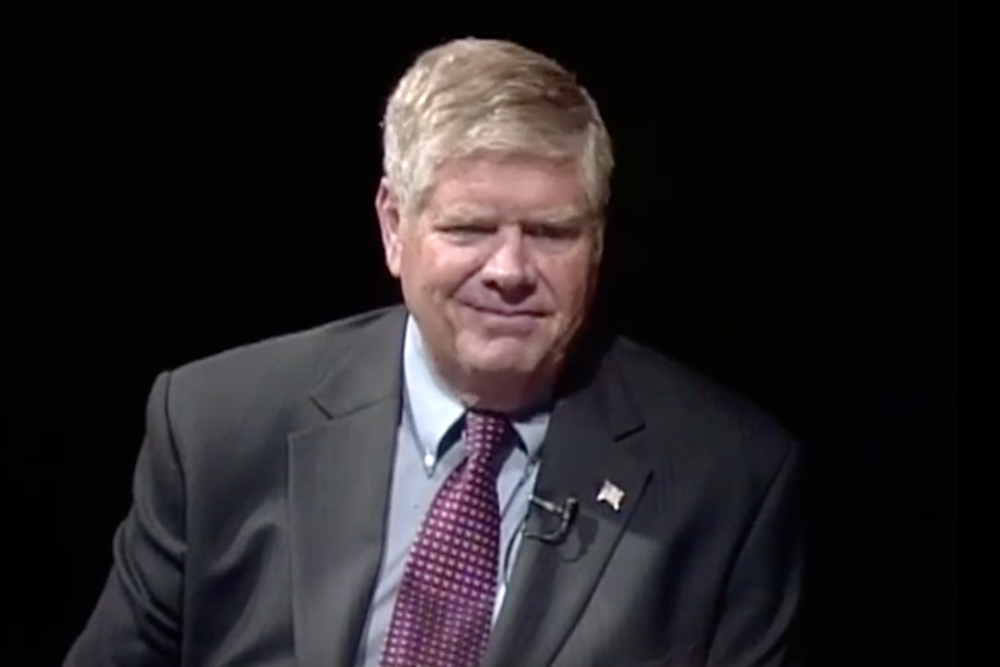 Illinois state Sen. Jim Oberweis (R-Sugar Grove)
Illinois state Sen. Jim Oberweis (R-Sugar Grove) is convinced there is just one solution to Illinois' long-running problem of gerrymandering.
"We need to elect more Republican representation," Oberweis told the DuPage Policy Journal. "Beyond that, I think it's really going to be difficult, and the recent Supreme Court decision didn't help at all."
In a 5-4 verdict rendered at the end of June, the high court ruled that partisan redistricting is a political issue and not a question for federal courts, even when it comes to the matter of whether extreme gerrymandering violates the Constitution. With that decision, many are insisting that the time is now for Springfield to bring Senate Joint Resolution Constitutional Amendment 4 (SJRCA 4), which would place the question on the ballot in 2020, to a full vote.

Illinois House Speaker Mike Madigan (D-Chicago)
But Oberweis argues that not even doing that will solve the issue.
"Mike Madigan is opposed to it and very few Democrats have the nerve to stand up to Mike Madigan," Oberweis said of the longtime House Speaker. "I think most of what he does is driven by his exaltation of more money and more power. Money and power is what motivates most of everything that he does."
According to NPR, under the current district map created by Democrats in 2011, the party won three out of every five House seats in the last election and nearly seven of every 10 Senate seats a year later, despite winning an average of only 53 percent of the total vote over those two years.
Oberweis, who has represented the 25th District since 2013, recently announced he plans to challenge freshmen U.S. Rep. Lauren Underwood (D-Naperville) in the 14th Congressional District in 2020.
The 25th District includes a large portion of north central Kendall County, taking in sections of Yorkville, Oswego, Montgomery and Plano.