Sen. Oberweis condemns Democrats for outmigration: 'Progress shouldn't look like this'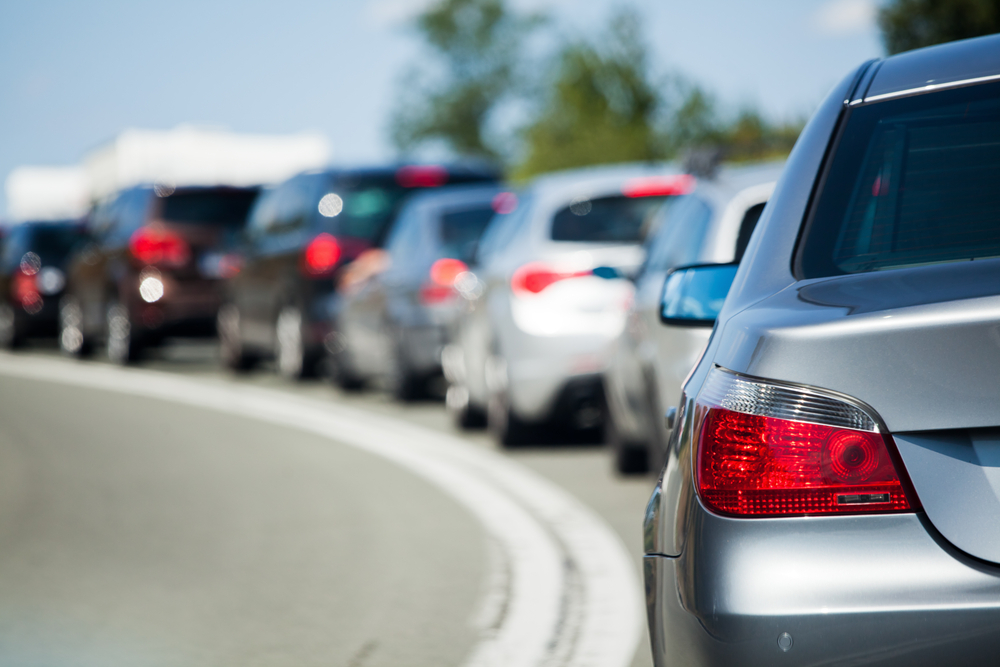 Illinois state Sen. Jim Oberweis (R-Sugar Grove) recently took to social media to address the state's rapidly elevating outmigration crisis.
"Liberal policies are forcing Illinois residents to flee the state," Oberweis posted on Facebook. "Democrats like to say they are progressive, but progress shouldn't look like this."
Illinois state Sen. Jim Oberweis (R-Sugar Grove)
Oberweis' outrage was sparked by news that Illinois has lost at least 157,000 residents over the last five years in a mass exodus that shows no sign of abating, and leaves the state, along with West Virginia, as one of just two in the U.S. to lose cumulative population over the last decade. Republicans cite high taxes and out-of-control pension debt as the primary causes, while Democrats point to lack of investment in areas such as education and infrastructure.
Yet the mass evacuation continues, accelerated by what The Gazette describes as a "perfect storm of declining manufacturing, stagnant immigration, declining birth rates, young people leaving for college and never coming back, long-standing economic discrimination against black residents, high housing costs and the continued draw of residents to the Sun Belt."
Things have gotten so far out of balance that University of Illinois at Chicago Great Cities Institute research specialist Matthew Wilson contends the state has become the perfect example of what not to do to maintain a healthy population. Wilson told The Gazette that for a Rust Belt state to thrive, authorities have to zero in on retaining and growing its manufacturing sector by training workers, providing affordable housing and attracting new businesses, all areas in which the state has mightily struggled.
And the effects have been devastating.
A 2016 poll conducted by Southern Illinois University found that nearly half of Illinois residents pictured themselves being someplace else, with taxes, weather, ineffective and corrupt local government and a lack of middle-class jobs topping the list of their biggest gripes. In a more recent poll conducted by the university earlier this year, researchers found that two-thirds of Illinois residents agree the state is headed in the wrong direction.
Among those leading the charge out of Illinois are black residents, many of them living in squalor with no jobs and little affordable housing opportunities. U.S. Census Bureau data shows that well over a fourth of the population in Chicago's Roseland community, for instance, lives under the government's poverty level.
"There's no hope," Abraham Lacy, the executive director of the Far South Community Development Corporation, a nonprofit that brings commercial investments from public and private partnerships to local low-income, majority-black neighborhoods, told The Gazette. "It brings me to tears. Here we are in the third-largest city in the country."
Over the last four decades, the city's total black population has dipped by more than 400,000 residents. While a recent survey from the University of Chicago's GenForward Project concluded that more than a third of all young adults want to leave Chicago, blacks easily cited "racism and how that affects policing, job opportunities and neighborhood development" as their biggest reasons.
The decline of the manufacturing industry has also been a key factor in the state's decline in population, especially with states like Indiana being nearby to promote its system of lower taxes and special tax rates for businesses. According to the Illinois Manufacturers Association, there are just a shade under 600,000 manufacturing jobs across the state, but the Chicago Metropolitan Agency for Planning Analysis adds that the state lost nearly one-third of all its workers over a 15-year period ending in 2016.
Finally, a recent Illinois Board of Higher Education analysis found that nearly half of the state's college-bound public high school students elected to attend out-of-state universities and colleges in 2017, a more than 20-percent spike over the last 17 years that moves Illinois to the second ranking nationally in losing college students to other states. At the same time, U.S. Department of Education data shows that neighboring states Indiana, Iowa and Wisconsin continue to take in more college students than they lose.
Want to get notified whenever we write about
Illinois State Senator Jim Oberweis (R-25th)
?
Next time we write about Illinois State Senator Jim Oberweis (R-25th), we'll email you a link to the story. You may edit your settings or unsubscribe at any time.
Sign-up for Alerts
Organizations in this Story
Illinois State Senator Jim Oberweis (R-25th)
More News