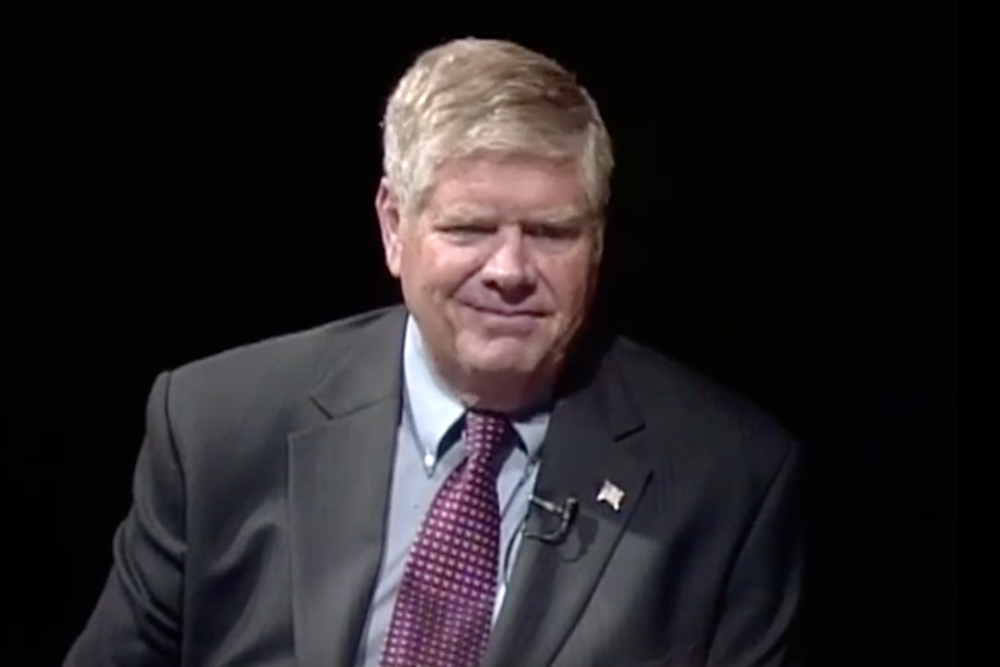 Sen. Jim Oberweis (R-North Aurora)
Sen. Jim Oberweis (R-North Aurora) was the only 'no' vote on dairy farm owner legislation during a recent Senate floor debate.
HB4428 modifies the Milk Products Act, mandating the Department of Public Health or municipality must provide a dairy farm with a paper copy of any inspection report. Sponsored by Sen. Pamela Althoff (R-McHenry) in the Senate, the measure was approved unanimously in the House where it was sponsored by Rep. Charlie Meier (R-Okawville).
But Oberweis did not show the same love, beginning the Senate debate on May 23 by asking why the bill was needed.

Sen. Pamela Althoff (R-McHenry)
With all of the recent statewide technical changes, Althoff said farm inspections are now being performed via tablet.
"If you don't have a printer or computer on site, you don't get that inspection report until (inspectors) go back to the office, whenever that might be, and then they mail you a copy of the report," she explained.
The simple piece of paper is of extreme importance, according to Althoff.
"Because if you don't get that inspection and have it available in your barn and someone else comes to inspect the site, you can be downgraded 5 points," she said, adding the downgrade means going from Grade A to Grade C quality, which lowers the price of the product.
But she was wrong, according to Oberweis.
"It takes 10 points for downgrade, not 5 points," he said.
Nonetheless, Althoff said during a time when dairy farmers are disappearing like people in Illinois are disappearing, lawmakers need to show support.
"Many dairy farmers do not have that kind of equipment, so we are trying to provide a little span of time for them to go ahead and purchase and get ready to flip to the new technology," Althoff said.
Althoff said even a month ago, tablet inspections weren't a statewide procedure.
"As I understand it, everyone must get this tablet inspection now," Althoff said.
Oberweis then questioned the cost and phase-in time.
"Obviously the phase-in time will be until we change the law, but we did talk about revisiting this specific requirement of the statue in three-to-five years from now," Althoff said.
Oberweis said it would be better to have a specific phase in to save costs; however, Althoff said that in discussing that issue with the Department of Public Health, they assured her there will be no cost to providing the paper copy for now.
Ultimately, Oberweis was out voted 55-1 and the bill moved on to Gov. Bruce Rauner.