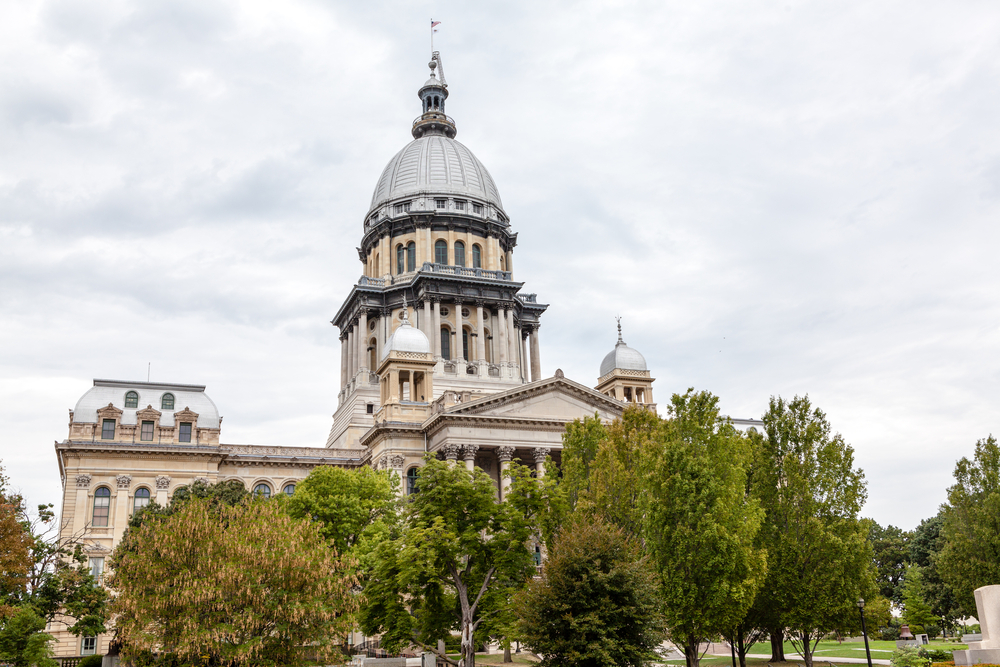 Substitute teachers would no longer be required to have a physical to be certified if HB4706 becomes law.
The newly proposed legislation presented at the House Elementary & Secondary Education Committee meeting last week would waive substitute teachers from the former mandate, which could help bring ancillary educators into the classrooms during the severe teacher shortage in Illinois, according the bill's sponsor, Rep. Sue Scherer (R-Decatur).
"What this does it changes a shall to a may," Sherer said of the bill language that gives substitute teachers the opt-out option of proving their physical health.
According to Sherer, the more than $300 cost for certification and long waiting period alone have been enough to deter possible substitutes from becoming certified; however they will still have to be immunized and prove they are free of communicable diseases.
"We are working to help both sides, the shortage of teachers and those people willing to be substitutes," Sherer said. "So, it will be up to the school district on whether or not they have to have a physical."
Rep. Jeanne Ives (R-Wheaton) brought up the irony of having unfit substitute teacher supervising a gym class.
"Nobody says you have to hire them," Sherer said.
Sherer said the bill was about giving more rights back to local control.
"I agree with that too; however you have issues here because once you leave it open to interpretation by the school district then you are absolutely opening it up for discrimination, because they forced someone to get a physical or they declined them because they felt like they were not physically fit enough for the position," Ives said. "Then you put them (school districts) in a conundrum, you see."
Next comes workers' compensation problems, Ive said, noting if a substitute gets injured doing an exercise they are not up for, the school district could become liable; however, Scherer said it is "about local control and it is as simple as that."
After Ives voted no and left the meeting, Rep. Robert Pritchard (R-Hinckley) sought clarification on the bill, asking if Sherer was looking to temporarily waive the licensing in an effort to get needed teachers sooner and was told no; he then asked if the "teachers association and management alliance" approved the bill.
"There are no opponents," Sherer said.
Rep. David Olsen (R-Downers Grove) said he was confused. "Maybe I am the only confused one whether it is evidence of physical fitness or a physical where I go to my doctor and I get a physical," Olsen said.
Sherer said it is not about how many sit-ups a substitute can perform or times they can run around the block, it is a money issue, alleviating the ancillary educator from coming up with even more funds than necessary to be certified.
"I respect the concerns Rep. Ives had about workers' comp and such, but you are correct we do have a teacher shortage and I think we need to take some steps to address that shortage," Olsen said.
Rep. John Cavaletto (R-Salem) shared Ives' apprehension.
"I really don't like that," Cavaletto, adding though he understands the shortage, that should not be a reason to exclude some substitutes from mandates teachers themselves are required to follow.
He then asked about the cost of a physical, which Sherer said could cost up to $400, but physical or not a substitute would have to be free of communicable disease.
"How many of those are there I wonder," Cavaletto said.
Though he was not thrilled with the bill, Cavaletto said he would support the bill due to the teacher shortage.
The panel approved HB4706 and the bill moved to the House floor.