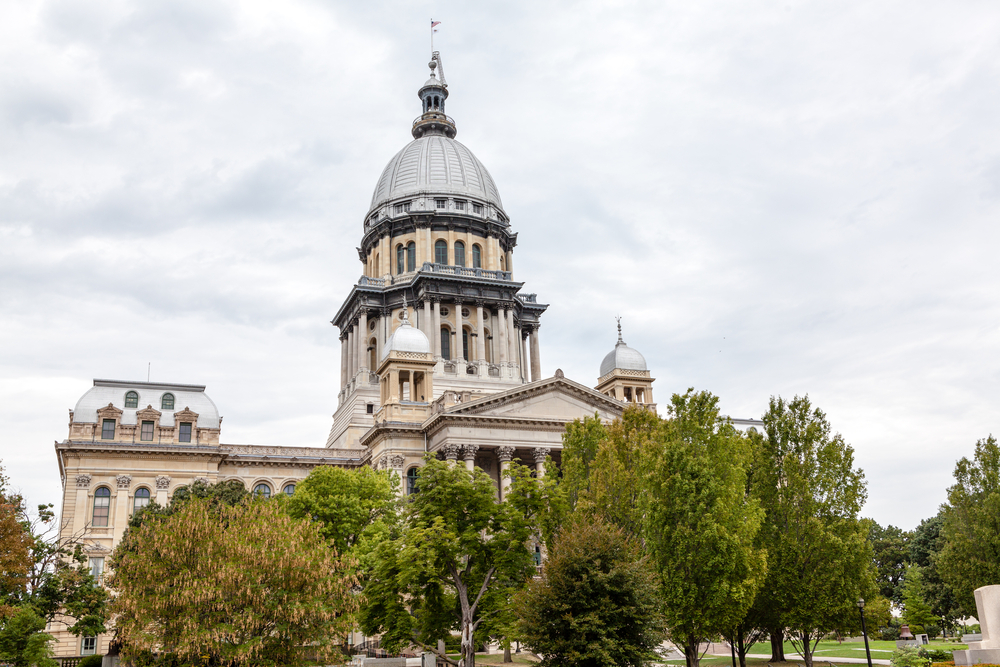 Rep. Peter Breen (R-Lombard) said making pay equal and abiding by the Constitution could cause an issue when considering pay policies for African-Americans.
HB4743, sponsored by Rep. La Shawn Ford (D-Chicago), which bars discriminatory behavior of employers in paying an African-American employee less than any other employee who is not African-American who performs the same work and under similar working conditions, was brought before lawmakers March 7 during House floor debate.
Before addressing Ford's bill, Breen brought up HB4163, sponsored by Rep. Anna Moeller (D-Elgin), which would prohibit an employer from seeking the salary an applicant received from a former employer and strengthens equal pay regarding wage discrimination. Breen explained both bills intend to strengthen the Equal Pay Act of 2003 but actually fail to do so.
"And it doesn't apply to religious groups like Catholics, Baptists or Jews or Muslims," Breen said. "They don't get this protection. It's just African-Americans on this bill?"
"They do get protection," Ford responded.
"But not this special new protection, and you're adding the ability to sue based on any pay disparity," Breen said.
While Ford pointed out again that it is for African-Americans, Breen explained they are already in the underlying Equal Pay Act and creating an entirely new bill that singles that racial class could be controversial.
"If we stick only to the language in the bill that states adding African-Americans to the Equal Pay Act, you can't go wrong with understanding what I am trying to do," Ford said.
Breen brought on more debate, noting now that Ford is bringing in race as Moeller did with gender, lawmakers could be opening Pandora's box, saying "obviously for now we only have two genders though others want to change that." He detailed the legal issues with Ford's suggestion, saying while solely tailoring the bill to African-Americans, he is discriminating against other races.
"How is that constitutional when our Constitution says we are supposed to be color blind?" Breen asked. "I understand it doesn't always happen that way, but how can you pull out one racial group and not protect all racial groups."
Ford said he would be willing to open it to all racial groups if asked in the future, but he wanted HB4743 to remain only for African-Americans. Ending the debate speaking to the bill, Breen said there were a couple of issues in Ford's legislation.
"We had this debate the other day, and these new provisions in the Equal Pay Act really will not serve the purpose that they were intended of the sponsors," Breen said. "You are looking at increasing litigation and not necessarily equality."
After many African-American Democrats expressed their support of the legislation, Breen made it clear that while he supports equal pay, he could not show that support in approving HB4743, which passed 66-11 and was moved to the Senate.