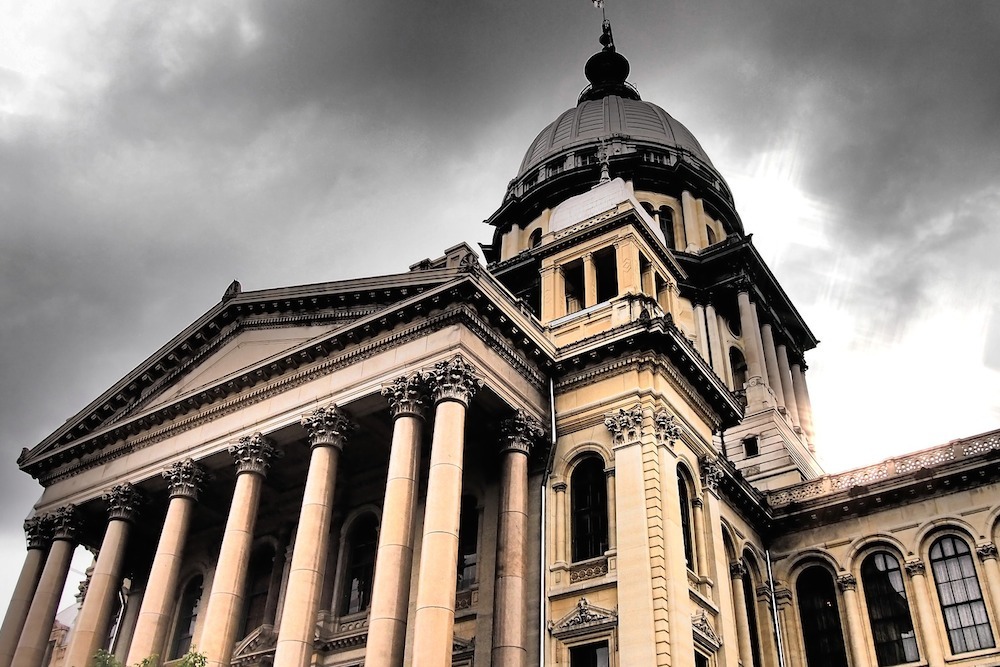 Reps. David Harris (R-Arlington Heights) and Grant Wehrli (R-Naperville) had questions regarding the transportation of firearms and issues about grandfathering during recent House floor debate on proposed legislation to set age restrictions on firearm ownership.
HB1465, sponsored by Rep. Michelle Mussman (D-Schaumburg), which would increase the age for the purchase or possession of assault weapons, assault weapon attachments and high-capacity magazines to 21, and allow two age-restricted exemptions for officially sanctioned sport shooting and military service firearm use, was equally doubted by the two Republican lawmakers.
Harris noted that Mussman's bill does not apply to individuals under the age of 21 owning a long gun and that the Illinois State Rifle Association and the National Rifle Association are opposed to HB1465 as wells as the Sheriff's Association that specifically has issue with the bill's regulations on the transfer of firearms owned by individuals under the legal age.
"We believe that they are misreading the section, which isn't changing anything or creating new statue; it's just reconfirming existing statue for federal transportation for people out-of-state and in-state," Mussman said of the Sheriff's Association's rejection of the legislation.
Harris continued his inquiry, questioning the transportation of weapons for military service members and Mussman's actual knowledge of her bill.
"For clarity, military doesn't allow individuals to own their weapons. They are issued weapons by the U.S. government, so I don't think any military person is actually going to carry the weapon that they are issued by the military in their private life," he said.
Wehrli said he thinks Mussman's bill is pretty good and one that he said he would like to support but unfortunately could not give his nod of approval.
"Here is why and perhaps I would ask if you could make these changes. When someone is under the age of 21 right now they can concurrently purchase these firearms but your legislation would forcibly remove them should they not dispose of them on their own accord, correct?" Wehrli asked.
"They have to get rid of them, but it is not forcible," Mussman said.
"Well the law is pretty forcible," Wehrli countered.
He went to say while the two have different definitions of forcible if Mussman grandfathered in individuals under the age of 21 who already own firearms he could support the measure because he thinks there is a lot of worth to it.
"Either you pull this out of the record or amend it to do that, or I vote no," Wehrli said.
The House approved HB1465, which then advanced to the Senate.