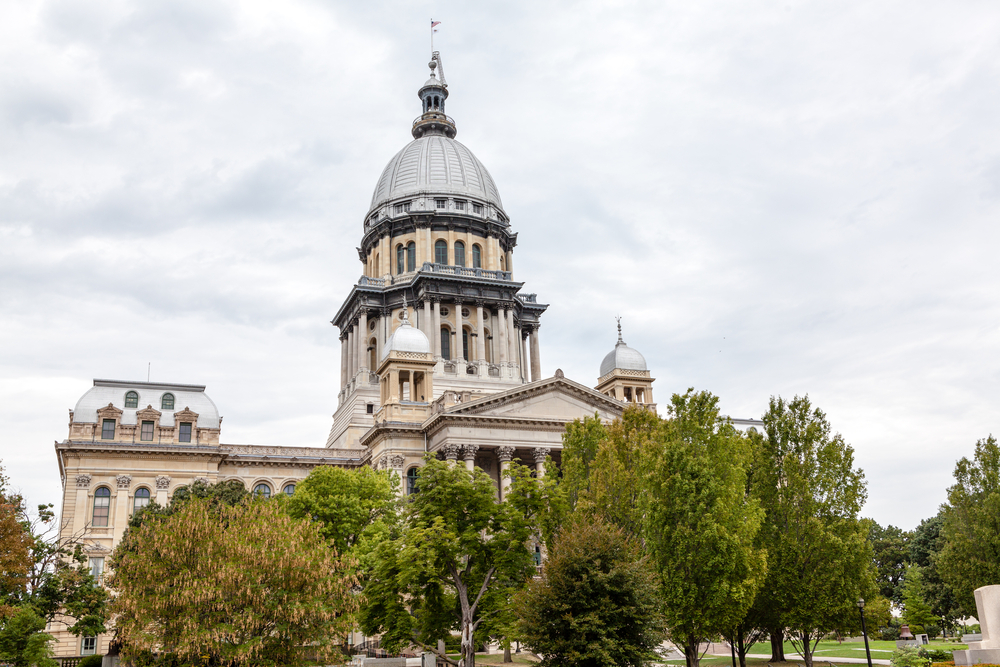 Sen. Jim Oberweis (R-Sugar Grove) said at an impromptu press conference Tuesday that he was speaking from his heart about special interest legislation that is driving businesses out of the state he so loves.
"I have been very, very concerned about the direction Illinois is taking," Oberweis said at the impromptu media meeting at the Capitol.
Oberweis said his Illinois roots are deep, which is why he is so concerned that the proposed SB2262, sponsored by Sen. David Koehler (D-Peoria), would amend the public aid code that requires Medicaid managed care organizations (MCO) to pay at least equal to what the state Department of Healthcare and Family Services pays to durable medical equipment providers, a proposal that was rejected by Oberweis at last week's Senate Human Services Committee.

Illinois State Sen. James D. "Jim" Oberweis (R-Sugar Grove) told
"My family has been in Illinois for 150 years in the Fox Valley area and I would like to remain there for the rest of my life and see my children, three of whom do live in that area, continue to live in that area, but I fear our legislature is doing more and more things to make Illinois very anti-business and create difficulties and driving people out of the state of Illinois," Oberweis said.
He admitted though he is well-versed in business, he is still learning about managed care fees, calling SB2262 "very bad legislation." He referenced last week's meeting and the business owner who approached the Human Services Committee, comparing his past with the present business owner's concern for the future.
"I was in a situation a couple of years ago where we couldn't compare with the rates being bid for a school milk bill," Oberweis said. "We didn't come to the legislature to determine a law saying 'nobody else can sell at a lower rate than we can sell.' We tried to look for other ways that we could sell our products."
He said by product differentiation his business moved forward in competitive pricing, and the same thing should be true in Illinois, noting if a company cannot provide that type of equipment at the most competitive price, they need to find other markets for their equipment.
"It is not the business of the government to protect businesses that can't compete," Oberweis said. "This is fundamentally wrong, and unfortunately, so fundamentally Illinois.
He added "it has to change, and it has to stop," since Illinois is headed in terrible financial situations. He said he believes Gov. Bruce Rauner has stood up and tried to "do the right thing" and make changes, but partisan politics block the state leader's efforts that are "fought tooth and nail every step of the way."
He said there is great pressure for Democrats and Republicans to only sponsor their own party's bills, keeping lawmakers from passing good bills or preventing bad bills into law, and he saw that in last week's hearing when all Republicans voted against SB2262 and all Democrats voted for it. He said he is sure some of those Democrats knew SB2262 "is clearly a bad bill."
"It is special interest legislation put forth by one person who cannot compete at the lower rate. That can't go on," Oberweis he said, adding he hopes his message gets out. "This is just one specific bill, unfortunately there are dozens of these coming to the legislature."