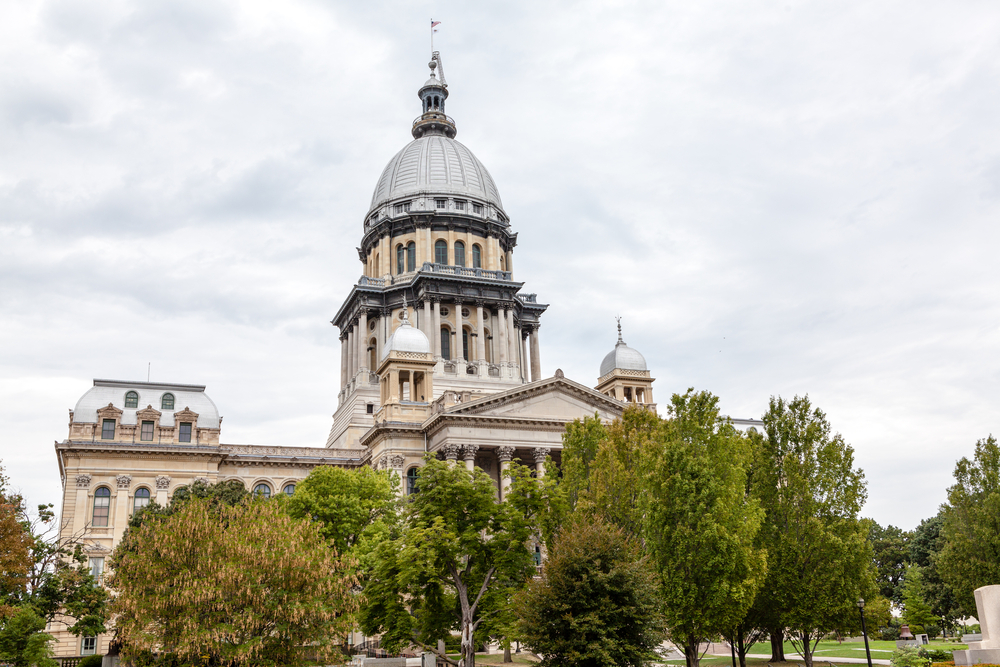 Three Republican state lawmakers made it clear that the Batavia Bulldogs football team is a source of pride for Springfield.
"I have the honor, ladies and gentlemen, of presenting to you the 2017 champs of the Class 7A Boys State Football Champions," Rep. Steven Andersson (R-Geneva) said Tuesday on the House floor when introducing 70 team members seated in the speaker's gallery and on the chamber floor.
Citing the team's successful 14-1 record, which earned them House Resolution 754, Anderson said the young men are wonderful examples of what can be done if you put your mind to it.
"The Bulldogs live there whole season by their own motto – one more week," Anderson said. "One more week, and that is exactly what they did throughout the season and made every Batavian proud."
Wearing a Batavia Bulldog hat to show his pride, Rep. Mike Fortner (R-West Chicago) noted the football program only took four years to win a state title.
"It really shows the commitment of the school and their ability to build champions on a regular basis," Fortner said. "I look forward to far more of those."
Fortner ended mentioning the thrilling end-of-game performance during Sunday's Super Bowl competition..
"This team had their own Super Bowl when they won their own state title last November when it came down to overtime in the final play of the game," Fortner said while removing his hat. "So hat's off to you, go Bulldogs."
The congratulations ended with Rep. Keith Wheeler (R-Oswego) sharing his pride for the team on a personal note.
"High school football is very special in my family," Wheeler said. "Friday night lights – there is nothing better."
He told the team that the success that they had attained and the lessons they learned will achieving it will be with them their whole life through.
"Football is a unique sport and it requires a special balance to really be successful," Wheeler said. "There is offense and defense, and speed and agility verses size and strength. It's an inclusive approach that makes you realize we have to have each other to win."
Wheeler said it is a lesson he and his peers should learn from the young men.
"We look at you for that example," Wheeler said.
Wheeler said his son is a senior football player, and he can attest to the commitment, dedication and the family support needed to see a player through the annual athletic program.
"It is not easy," Wheeler said. "It is the real deal, and I am proud of you for that."