DuPage County Strategic Planning Committee met November 28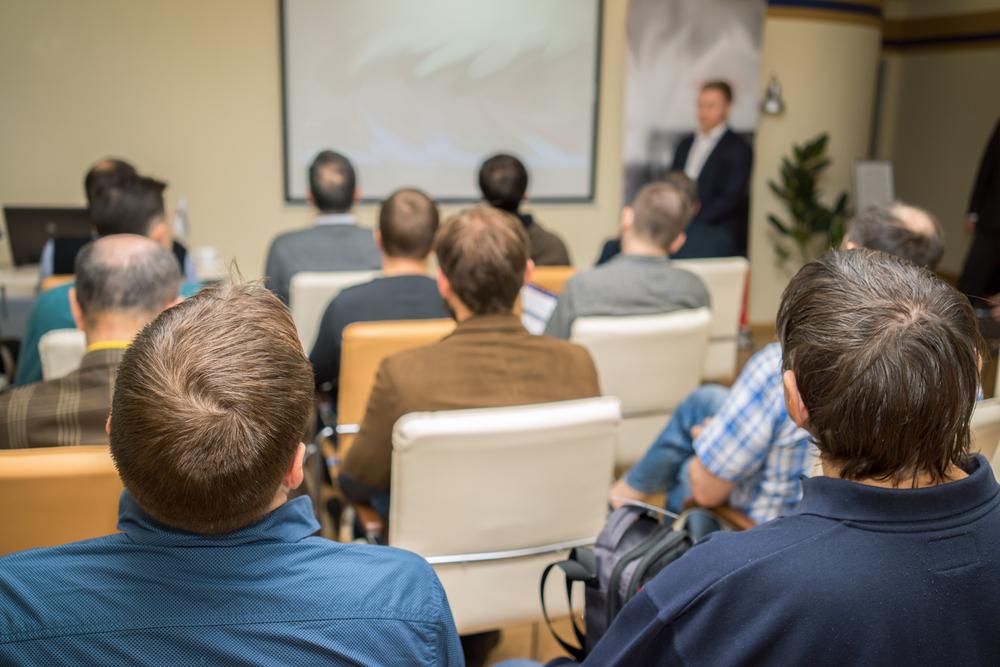 DuPage County Strategic Planning Committee met November 28.
Here is the minutes as provided by the committee:
1. Call to Order
9:30 am meeting was called to order by Chair Janice Anderson at 9:30 am.
2. Roll Call
Present: Anderson, Chaplin, Eckhoff, Hart, Puchalski, Wiley
Absent:
3. Chairman's Remarks
In her opening remarks, Chair Anderson noted that today's meeting will include a review of the FY2018 strategic initiatives submitted by County departments as they prepare to implement the strategic plan during the coming fiscal year. The Information Technology department will also provide an update on their LEAN training workshops from September, October and November.
Chair Anderson noted that this will be the last committee meeting of 2017, and she will be working with staff and the committee to determine the dates of the committee's quarterly meetings in 2018.
4. Public Comment
None
5. Approval Of Minutes
A. Strategic Planning Committee - Regular Meeting - Aug 22, 2017 9:30 am
RESULT: ACCEPTED [UNANIMOUS]
MOVER: Elizabeth Chaplin, District 2
SECONDER: Donald Puchalski, District 1
AYES: Anderson, Chaplin, Eckhoff, Hart, Puchalski, Wiley
6. FY2018 Departmental Strategic Initiatives
Chair Anderson noted that for the last two months County departments have worked to develop a set of strategic initiatives which they will seek to implement during the 2018 fiscal year. Chad Shaffer, Chief Policy and Strategy Manager, prepared a summary of the 57 strategic initiatives submitted by County departments and linked to the strategic imperative(s) they impact (Quality of Life, Financial Planning, Customer Service, ACT Initiative and Economic Growth). Some of the initiatives are new and some have carried over from fiscal year 2017, as they require multiyear implementation. During December and January, departments will share their detailed work plans for each initiative with their parent committees and will provide periodic implementation updates throughout the year.
In his summary of the departmental strategic initiatives, Mr. Shaffer noted that 19 of the 57 initiatives address Financial Planning; 13 deal with improving Customer Service; 12 impact Quality of Life, 8 initiatives advance DuPage County's ACT Initiative, and 5 pertain to Economic Growth. He highlighted three departmental initiatives: Community Services' plan to merge the Psychological Services unit into the Health Department; Information Technology's focus on expansion of GIS shared services with park districts, municipalities and the existing Forest Preserve agreement; and Public Works' partnership with the Flagg Creek Sanitary District to consolidate the Highland Hills Sanitary District.
Chair Anderson asked for members' feedback about the strategic initiatives and what ideas they had to further improve the process. Discussion ensued regarding the departmental initiatives and ideas for future consideration.
7. Information Technology Department Lean Training Update
Don Carlsen, Chief Information Officer, and Greg Smith, Information Technology (IT) Operations Manager, presented a summary of the IT Department's LEAN training from September, October, and November of 2017. Mr. Smith noted that IT staff are applying the LEAN tools and principles learned in the training workshops to the following projects, all of which focus on enhancing customer service: (a) GIS/Hardcopy Map Ordering - the goal is to design and implement a more streamlined hard-copy map ordering process across departments utilizing a single website access; (b) New User Requests - to improve the process by which departments submit their requests for technology access for new employees, and improve IT's means of tracking the progress of job requests; (c) Project Management Request Form - this tool is designed to improve resource allocation and communication within the IT department and between IT and other County departments; (d) Help Desk Protocol - the implementation of new technology platforms and applications in recent years necessitates an upgrade to the current IT Help Desk procedures; and (e) Documentation - documentation for information technology projects, processes, and procedures currently resides in several locations and sometimes in multiple versions, and can be difficult for users to access. The web team is exploring using SharePoint 2.0 as a searchable, project-based central repository for all IT documentation.
Both Mr. Carlsen and Mr. Smith noted that the LEAN training was a valuable and positive experience. Mr. Shaffer mentioned that these LEAN projects are ongoing and that there will be follow-up sessions with the LEAN consultant during upcoming check-in meetings. Mr. Carlsen and his staff will be updating the Strategic Planning Committee on the progress of these projects as they are being developed.
8. Old Business
None
9. New Business
None
10. Adjournment
Without objection, the meeting was adjourned at 9:53am.
http://dupage.iqm2.com/Citizens/FileOpen.aspx?Type=15&ID=6221&Inline=True
Want to get notified whenever we write about
DuPage County Strategic Planning Committee
?
Next time we write about DuPage County Strategic Planning Committee, we'll email you a link to the story. You may edit your settings or unsubscribe at any time.
Sign-up for Alerts
Organizations in this Story
DuPage County Strategic Planning Committee
More News