11th District Congress candidate Khouri obtains key hires to defeat Foster
Tonia Khouri, candidate for Illinois' 11th congressional district, recently announced key hires with unique experience to defeat opponent Bill Foster in November's election.
"I am pleased that we have assembled an experienced team that is focused on defeating our out of touch, radical liberal, millionaire Representative Bill Foster this November," Khouri recently said. "As we begin our final push towards the election, it only makes sense to assemble a team that has worked to successfully defeat Foster in 2010."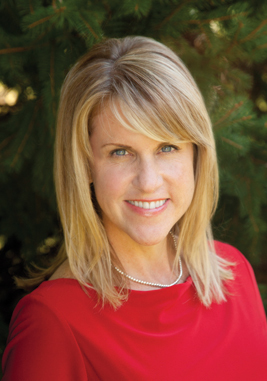 Khouri explained that for the general consultant and senior strategist, she has brought on John Cooney of Fallbrook Communications.
"In 2010, Cooney managed Randy Hultgren's successful campaign to defeat Bill Foster," she said. "Cooney has also worked on many other Congressional campaigns for both incumbents and challengers throughout the Midwest, as well as with U.S. Sen. Lindsey Graham."
As Finance Director, Khouri hired Pam Kinsey. In 2010, Kinsey served as the Finance Director for the Hultgren campaign and has since worked with Congressman Joe Walsh, Gov. Bruce Rauner and the Illinois Republican Party, as well as leading the fundraising efforts for many other federal races.
Jon Seaton of East Meridian Strategies, LLC will be serving as mail vendor to Khouri. In addition to a long client list of both federal and state candidates, Seaton led the mail effort in 2010 to defeat Bill Foster.
Khouri was recently announced as one of the top campaigns targeted by national Republicans through the National Republican Congressional Committee's Young Gun programs, which recognizes campaigns that have met fundraising and tactical benchmarks that are standard among winning campaigns.
To date, the Khouri campaign has raised nearly $600,000.
Khouri explained that she is a great opponent for Bill Foster, as she has been the DuPage County Board District 5 Chairman, the Economic Development Chairman, the Mass Transit Finance Committee, the Legislative Committee, the Health and Human Services Committee, the Judicial & Public Safety Committee and the Environmental Committee, just to name a few.
Khouri said she hopes her well-rounded community service will benefit the 11th District when she is in Congress.
"My father, a former marine, taught me to be honest, have integrity, and always do my best. Always," Khouri said. "I still carry these values with me."
Khouri has also stressed that her roles as a mother and small business owner, as well as her time on the county board, will provide her with a unique perspective for addressing national issues.
She said that in her time on the county board, she fought against proposals to change the state's flat tax rate to a progressive rate, voted to keep the county's tax levy flat and opposed salary increases for county elected officials.
She also said she would not vote to repeal the Affordable Care Act until another law is passed to replace it. Even so, she wants a system that focuses on patients more than insurance companies and supports allowing people to buy their health care from across state lines.
Khouri has continuously supported the construction of a wall along the southern border and believes Congress needs to change the visa law waiver program to prevent people from overstaying visas. Enforcing the border is not anti-immigration, she said, and she does not agree with a path to citizenship.
"Earned legal status might be possible for immigrants who complete required tasks, such as paying administrative fees associated with the earned legal status and fees to cover programs introduced for their children at school," she said.
Overall, Khouri said she believes she is a good candidate because she is committed to her constituents, her state and her country.
"Although our government is big, when we have the courage to stand up, stand together, and take action, we can make a difference," she said.
Want to get notified whenever we write about
Illinois Republican Party
?
Next time we write about Illinois Republican Party, we'll email you a link to the story. You may edit your settings or unsubscribe at any time.
Sign-up for Alerts
Organizations in this Story
More News